Well guys i have a problem in my car...i wanted to put some screws and so i made some holes in here
(this is above the silencer (silencer its ok, no holes in there!), where we use to put the CD player) and things went wrong...i made a hole in the thermal insulation too....by mistake...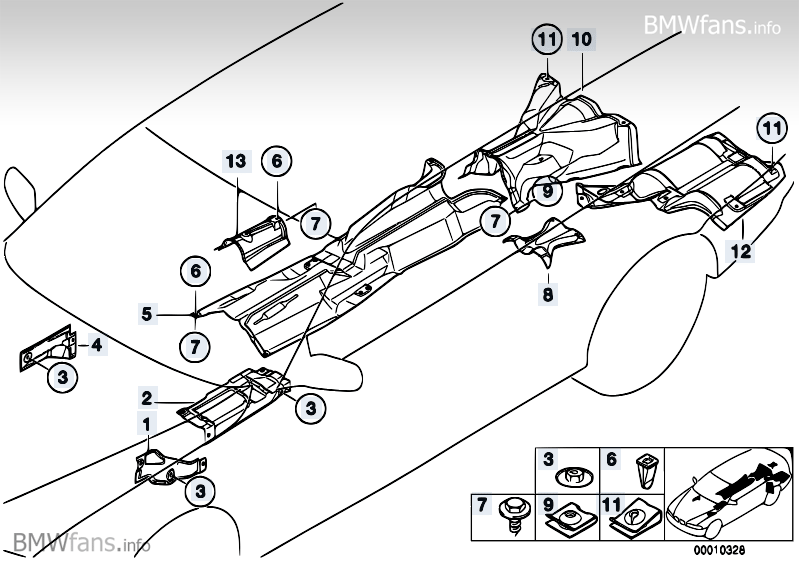 its part number 12 on the picture above...
Now i need to fix these....i hope it is possible to fix like it wasnt there.....
I went to BMW dealer and they told me they could fix it soldering or welding (which one is the right term ??) the screws and the insulation since there is a hole in there they could also provide the needed resistance to the screws through the insulation
I am very very concerned with these stuff but i believe it can be fixed, am i right ?
My concerns are with the holes i made and since there is the silencer in here....would it be some gases from the silencer inside my car or could they insulate these and no problem ?
Can you please help me cause i am very worried with these thing....i guess it could be fixed without any problems in the future but....
Also, what kind of screws can i use in here since there will be a soldering /welding in here ?
Thanks a lot for all the help you could give me!