Discussion Starter
·
#1
·
Hey everyone so my problems are
1. I have a clicking sound while my engine is running
this is a vid of it...(its louder in person)
BMW :: 20100504142233.flv video by SkyZ3000 - Photobucket
and its coming from here (if you could not really tell from the vid)
2. Can someone please tell me what this sensor is?
(its loose and I am pretty sure it should not do this.)
BMW :: 20100504142221.flv video by SkyZ3000 - Photobucket
Here is a picture of it.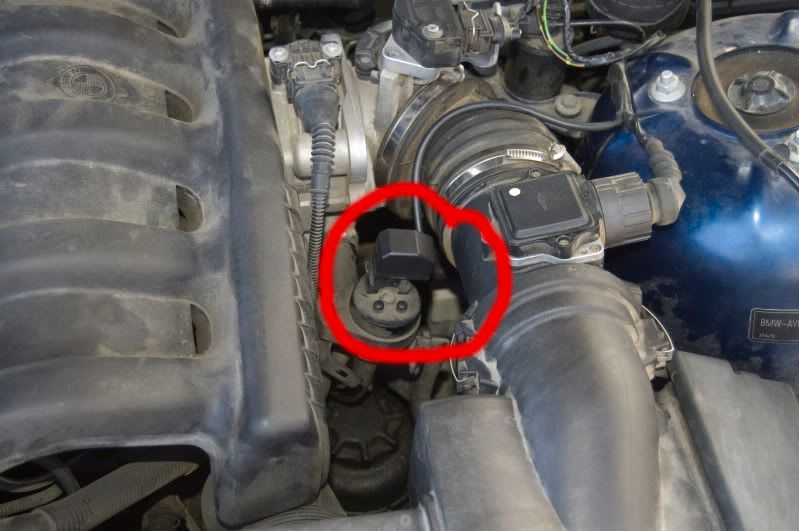 3. What goes here? (since there is only two screw holes and nothing else.)
4. Lastly are there any ill effects from removing this piece from the air box? its seems like the box would get a lot more air without it there.
(sorrry about the size of the pictures) Any and ALL help is much appreciated....thanks in advance!