Discussion Starter
·
#1
·
For the second modification (first being the K&N cone filter) on my car, a 523i m52b25, i did the intake resonator delete. Its easy and as cheap as you want it to be, at first i bought a standard plumbing pipe plug for i think 1 euro wich was a direct perfect fit. You just pull the resonator out of the intake tube, easy. But it didn't look very good ! :shifty
So....
I've read that apperantly the E46 323i doesn't have the resonator. I went ahead and called the local BMW dealer to purchase the intake tube for a E46.
COST: about 12 euro
Part number: 13541705209
RealOEM.com BMW E46 323i Mass air flow sensor
Part nr. 3
Some pictures
With resonator and without it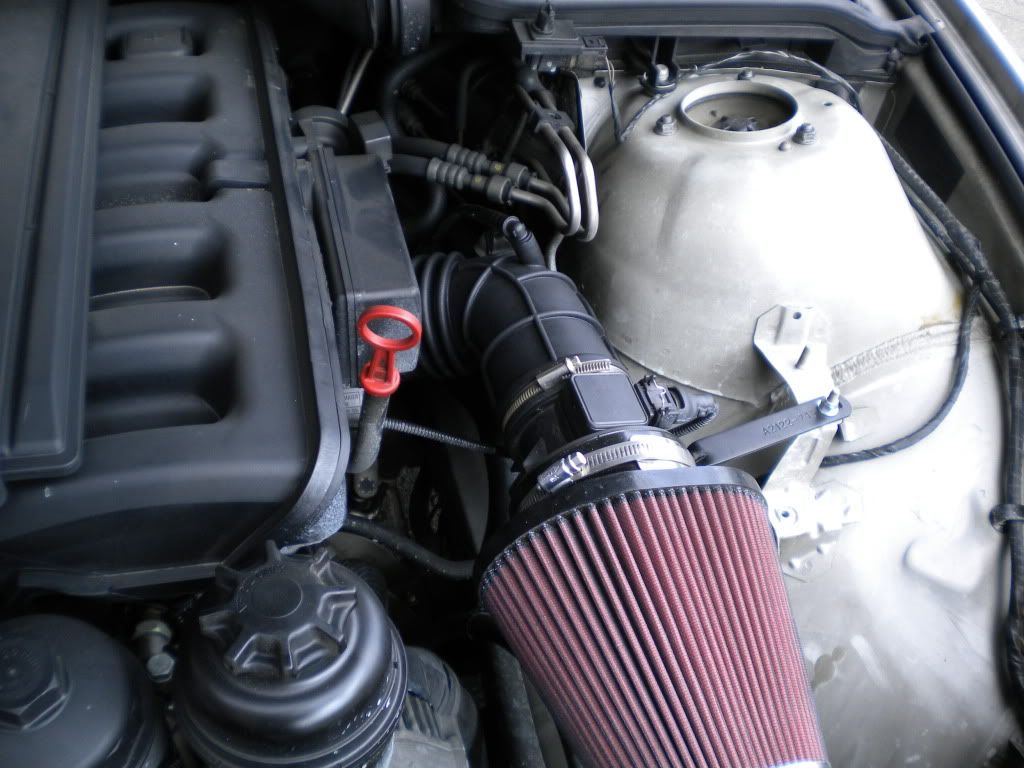 Looks clean and stock, btw i had a little coolant leak as you guys can see. radiator gave life at about 170000 KM
.
I took some sound clips but they were rubbish but i can clearly hear a difference, thats the only reason why u'll be doing it i think.