Discussion Starter
·
#1
·
Hey guys. I wanted to take a moment to invite you all out to a charity driving event I'm putting together up in the NC Mountains. You'll find some details below and more on the website. Mark your calendars for this event. Registration is open now and the link is on the website. Post up or e-mail me at
[email protected]
if you have any questions.
Thanks.
Welcome to the 2nd Annual High Country Challenge!!!!


Scheduled for October 3rd, 2009
Full details:
Drivers Anonymous: Charlotte High Country Challenge
What is this?
The High Country Challenge is a self-guided driving event through the heart of Americana. We provide the sponsor stops, you determine the route. An automotive adventure where you get to see beautiful sights, interesting locations, and great roads.
Where is it located?
The event this year will be centered in and around the beautiful mountains of western North Carolina.
Why should you participate?
Proceeds from the event are donated to a beneficiary each year. The
NCNG Soldier and Airmen's Family Assistance Fund
will once again be the recipient.
Who can play?
Anyone. We recognize one driver or one driver and one navigator as a team. Cars, trucks, motorcycles, scooters, bicycles are all welcome.
Cost?
$50 per vehicle; includes a light dinner at the last stop and all proceeds go to charity.
Prizes?
Grand Prize - All expenses paid (hotel room for one night and gas money for the day)
Additional prizes – Product and Service donations from Event and Route Sponsors
For example: Supercar Sensation of Concord, NC has donated a gift certificate for their Test Program. In this program, you get to choose three of their supercars and drive them over the course of an hour. (check out their website at
Supercar Sensation
)
How does the event work?
The participants will visit as many of our route sponsor stops as they desire. At each stop, trip tickets are available that will be used to qualify for the drawings at the end of the event. The more locations you visit the more drawing entries you earn. Pretty simple. Beyond that....we're not going to tell you how to get to each location or when you have to be there. The number of route stops will be kept relatively low in order to provide you with the most flexibility to get out, relax and enjoy the countryside.
Here are a few random pics from the event last year: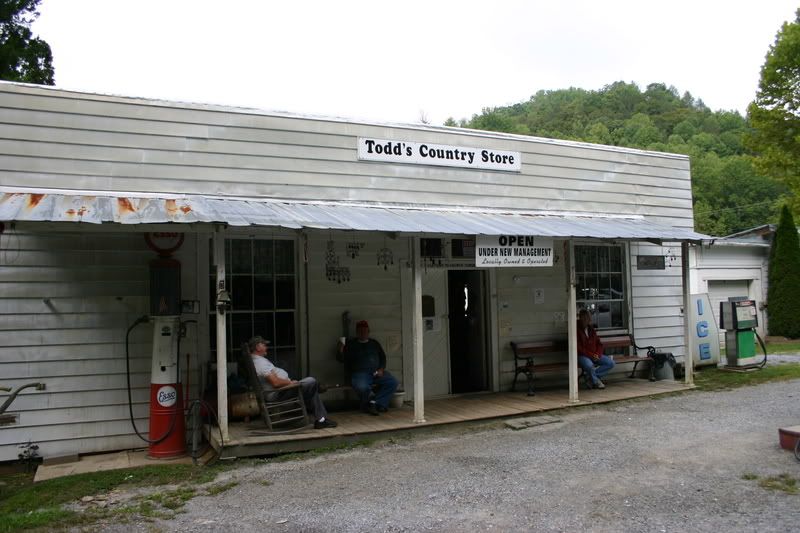 So...just a quick run down of this year's sponsors and stops to date...
Partner Organizations:
Carolina Z Club
ZDayZ
Tar Heel Sports Car Club
Gold Sponsors:
CarboTech
Asphalt Ventures (Free track day on the table.....)
Boosted Performance
Silver Sponsors:
Supercar Sensation
Wilkes Web Solutions
Hooters of Lake Norman (Free Chicken....and good scenery....)
Spotless Detail
Bronze Sponsor:
The Pit
And now for this year's confirmed stops:
There will be four regular stops, 1 mystery stop and the whole thing ends at the Winery.
Returning for their second year....
This store was our innagural mystery stop. They've stepped up this year to be one of our regular stops
New to the lineup this year is a great store that's been around since 1914.
And lastly, the final stop in the lineup for this year's event...the North West Trading Post in Glendale Springs.
And finally, making the jump from stop to playing host to the evening portion of the event....
Update: We added Discount Tire to the sponsor lineup yesterday! We've also confirmed the caterer for dinner on Saturday night...so dinner will be provided by the Brushy Mountain Smokehouse.