Quote:
Originally Posted by AlexZ4
I have a Garmin Nuvi 660 GPS that works (charges) just fine while adapter is plugged into cigarette lighter in my wife's Honda but will not self-charge with adapter plugged into the lighter in my Z4. Any suggestions?
I have the same system. I found the thing charged just fine in my 540 and wouldn't work in my M3. Turned out my cigarette lighter socket in the M3 was dirty. Try cleaning it out--make sure the battery is disconnected first or you might pwn yourself!
__________________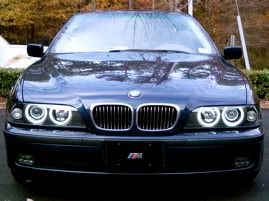 1999 E39 540i/6-VF Stage 1 S/C, Dinan exhaust, Dinan strut+shock braces, Dinan ltwt flywheel + clutch, Dinan Brembo BBK, Dinan monoball, H&R Springs, Koni Yellows, M5 sways, Dinan forged 18" wheels, &c.
1995 E38 740i. Highly modded. Faster than you.
Sold 2-28-07: 1997 E36 M3/4, 8-30-05 RIP 1997 528i
Lindsay fan club member.