n00b
Join Date: Jan 2009
Posts: 3
Mentioned: 0 Post(s)
Tagged: 0 Thread(s)
Quoted: 0 Post(s)
(Thread Starter)
VIDEO: BMW M5 HIGHWAY driiiiiiiiiiiiiiiiift
---
A great video i stumbled upon.... anyways for your viewing pleasure.
BMW M5
4th Gear Member
Can we say OLD/REPOST!!
---
BMWcrazy
___________
-Joshua
|AA stage 1 software| UUC light flywheel and clutch| UUC EVO 3 ssk | K&N Intake | Ebay Headers |
BMWCCA member#407674
Founding member of the hit 145 mph in my almost stock 325i BMW club.
I am Teh Edumacator.
Pretty funny that the vid lists it as a 1999 M5. Definitely an E34 chassis.
---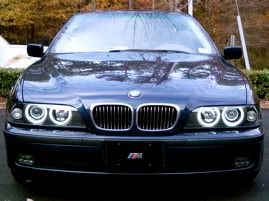 1999 E39 540i/6-VF Stage 1 S/C, Dinan exhaust, Dinan strut+shock braces, Dinan ltwt flywheel + clutch, Dinan Brembo BBK, Dinan monoball, H&R Springs, Koni Yellows, M5 sways, Dinan forged 18" wheels, &c.
1995 E38 740i. Highly modded. Faster than you.
Sold 2-28-07: 1997 E36 M3/4, 8-30-05 RIP 1997 528i
Lindsay fan club member.
n00b
well even tho it is a rep post it is still a good drift....
---
n00b
Join Date: Jul 2009
Posts: 2
Mentioned: 0 Post(s)
Tagged: 0 Thread(s)
Quoted: 0 Post(s)
Goes to show that drifting isn't something new. It's real.
4th Gear Member
Join Date: Jun 2009
Location: Mannheim, Germany
Posts: 849
Mentioned: 0 Post(s)
Tagged: 0 Thread(s)
Quoted: 0 Post(s)
yeah, that was pretty awesome.
---
Currently Active Users Viewing This Thread: 1

(0 members and 1 guests)
Posting Rules

You may not post new threads

You may not post replies

You may not post attachments

You may not edit your posts

---

HTML code is Off

---