Open House/Dinan Day/Meet Steve Dinan!
---
November 22, 10am-3pm.
Performing Imports
11090 Old Roswell Rd.
Alpharetta, GA 30004
Performing Imports will be having their 7th annual Performing Imports Customer Appreciation and Dinan Day event. Meet special guest, Steve Dinan Himself!!! There will be Door Prizes and an authentic FREE German lunch. They'll have a jumping Castle with adult supervision for the kids as well
as popcorn and cotton candy!
Steve Dinan will be speaking. There will be tech sessions, lots of cool cars to look at and a grand prize giveaway of a $2500.00 Performing Imports gift certificate good for services or Dinan performance products.
I'll be there with my 7. I hope to see lots of others of you there too.
Welcome To Performing Imports | Home
__________________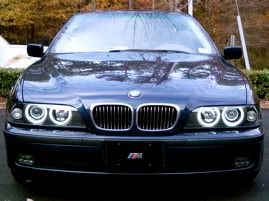 1999 E39 540i/6-VF Stage 1 S/C, Dinan exhaust, Dinan strut+shock braces, Dinan ltwt flywheel + clutch, Dinan Brembo BBK, Dinan monoball, H&R Springs, Koni Yellows, M5 sways, Dinan forged 18" wheels, &c.
1995 E38 740i. Highly modded. Faster than you.
Sold 2-28-07: 1997 E36 M3/4, 8-30-05 RIP 1997 528i
Lindsay fan club member.