n00b
Join Date: May 2008
Posts: 1
Mentioned: 0 Post(s)
Tagged: 0 Thread(s)
Quoted: 0 Post(s)
(Thread Starter)
New member from a 'volvo' forum
---
This is my first time here, found it by typing bmw forum on google. Looks pretty good so far and pretty informative. I have been on "volvospeed" and "swedespeed" for about 5 years and have owned several volvos. I have now a 96 850 turbo with a bigger turbo, chip, suspension, 3" exhaust, sways and a 5-speed swap. I guess you BMW guys may not care about some old volvo but I like it. They say on the Upsolute website where I got the chip that it should have around 280 hp without the 3" exhaust upgrade. 280 sounds a little high but who knows until you actually dyno it. Also I've had it up around 145 and have run some decent V8 cars on the highway. Too bad its a front wheel drive which I'm not a fan of. Anyways, I will always have some kind of old volvo "for life" but I've run into a few mid-90's M3's on the road and at the gas pump and I'm definately impressed. Also my cousin has a 95 5-series, nothing special, but it is for sure a solid car. I am a little worried because I though my Volvo's were the toughest, most solid car around, but if me and him were to crash head on, I'd bet that BMW would win by a long shot. I think you can tell a solid car easily by opening and shutting the doors. Sounds funny but when I close the door in that car it just sounds solid. I will definately get a BMW soon, I think they are styled better than the volvos and even a 15 year old bmw still looks slick as hell. The reason I'm here is to find out which BMW I can get for under 10 grand that has the same power as my ol' volvo. I am a little unimpressed with the aftermarket engine mods as far as I've seen. Seems like a supercharger is the best thing and I'm skeptical of a computer upgrade being that the car is not forced induction. On my volvo, you can easily slap on a bigger turbo and in 3 minutes put a chip in it and see crazy results. I think the chip in my car almost doubled the boost from 9 to 17 psi. I would think, though I havn't looked, that you could buy some good cams at least for these cars. On the other hand, in trying to make my 4 door Volvo "fast" I have realized that the best option is to buy a car that from the factory is designed by the best engineers to be that way. I'd say if some crazy german engineers designed the car to be fast, they are more skilled and knowlegable than some random aftermarket company. Long story short I need a fast BMW for under 10 g's. Thanks.
---
Last edited by 2404life; 05-30-2008 at

06:08 AM

.
OMFG another one!?
Join Date: Aug 2004
Location: Miami FL
Posts: 14,724
Mentioned: 1 Post(s)
Tagged: 0 Thread(s)
Quoted: 1 Post(s)
Interesting,
---
BMW
Sig by zeaq

5th Gear Member
Join Date: May 2008
Location: Germany
Posts: 1,940
Mentioned: 0 Post(s)
Tagged: 0 Thread(s)
Quoted: 0 Post(s)
welcome to Werkz.
My family has actually had 5 Volvos up to today
we started with a 2.4 850 but the best car was a 1999 V70 t5 with a handtuned engine producing 270 hp. We then swithced to the D5 diesel models, two newer V70s and an XC90.

You can get e36 M3s for just under 10 grand in good condition.
Also you could look for an e38 M5 or if you want it a bit cheaper an e36 328i.
If you want a bigger car, an e39 740i can be bought at about the same price

I'd actually not abandon Volvo. They're awesome cars, and IMO they'd still get out of a crash better than a same model year BMW. They offer luxury for a pretty good price, and they're really well made. We haven't had a single problem with the tuned V70 for over 100000 miles.
Get a BMW as a weekend car.
---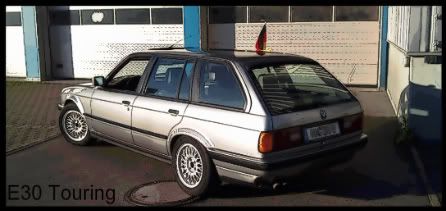 Administrator
Cliff notes
Welcome to bimmerwerkz
---

Im Bluffin With My Muffin
Join Date: Nov 2006
Location: Palo Alto, CA
Posts: 5,992
Mentioned: 0 Post(s)
Tagged: 0 Thread(s)
Quoted: 0 Post(s)
Quote:
Originally Posted by
denyo77
Also you could look for an e38 M5 or if you want it a bit cheaper an e36 328i.
If you want a bigger car, an e39 740i can be bought at about the same price
.
lol Switch that
(e39 M5 and E38 740i or iL OR 750iL)
I have an e38 740iL and if you have a Family or drive people around the iL is great loads of room and they GREAT cars... I love mine.... has alot of power to cure the lead foot
they handle REALLY good.... BUT they still weight 5,500lbs.... i get 22 city 27 highway(i've been trying to have a light foot) all mine needs now is an oil change, headlight bulb and valve cover gasket replaced(leaks a TINY bit of oil but i'm picky so it is getting replaced and is cheap) just get a PPI done befor you but is and i sugest a 99 and up one with the HID headlights... I LOVE mine.... My headlight bulb went out and it STILL is WAYYYYYYYYY brighter then any other of my cars....
/ rant (sry i love my car...)
---
1991 Ford Taurs SHO 5 Speed White on Tan
1996 Chevy Lumina LTZ Rep 3.4L
1992 318i Coupe parts car
1992 325i Ls1 swap with a T56 6 speed 12.2 quarter mile
1976 Mercedes Benz 300D with a Ford 5.0L Fuel Injected soon to be Modded
I am Captain Obvious
Best Car Insurance | Auto Protection Today | FREE Trade-In Quote
5th Gear Member
Join Date: May 2008
Location: Germany
Posts: 1,940
Mentioned: 0 Post(s)
Tagged: 0 Thread(s)
Quoted: 0 Post(s)
oh yeah I always mix the e39 and the e38 up
I never know which one's which
---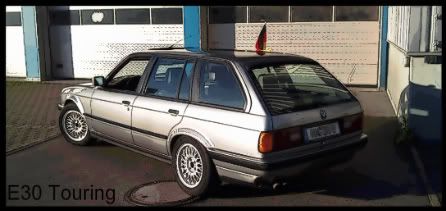 Currently Active Users Viewing This Thread: 1

(0 members and 1 guests)
Similar Threads
Thread
Thread Starter
Forum
Replies
Last Post
BMW m5 vs Volvo t5

fast 6

Driving Tales

18

05-17-2006

02:53 PM

Volvo Fun

red330Iperfpkg

Driving Tales

1

11-24-2005

05:15 PM

Volvo vs Ford

KaBlookie

Driving Tales

8

04-24-2004

06:15 PM

Volvo V50

Stacy540i

Other Rides

2

12-04-2003

03:31 AM
Posting Rules

You may not post new threads

You may not post replies

You may not post attachments

You may not edit your posts

---

HTML code is Off

---