n00b
Join Date: May 2010
Posts: 17
Mentioned: 0 Post(s)
Tagged: 0 Thread(s)
Quoted: 0 Post(s)
(Thread Starter)
New BMW owner
---
Hey gang. I'm new not only here, but to the BMW world. I just purchased a 1998 BMW 328i with 88,600 miles. I'm a domestic man at heart, and most of my experience has been tinkering and modifying domestics (supercharged and N/A 3.8s, 3.4s, 3.1s, LS1, and the Jeep 4.0). I got this car because I found out that as cool as a 3" lifted Jeep Cherokee with a 4.0 might be, that same Jeep bounces you around like a ping pong ball on bumps, and it has no cruise. While the bump thing isn't a big deal around town, long trips make it suck :P So now I have both.

I'm hoping to learn a lot about this vehicle while I'm here. I don't know anything about the quirks and "what to watch for"s of this car, so any help any of you can give me along the way will be greatly appreciated!
n00b
Join Date: May 2010
Posts: 17
Mentioned: 0 Post(s)
Tagged: 0 Thread(s)
Quoted: 0 Post(s)
(Thread Starter)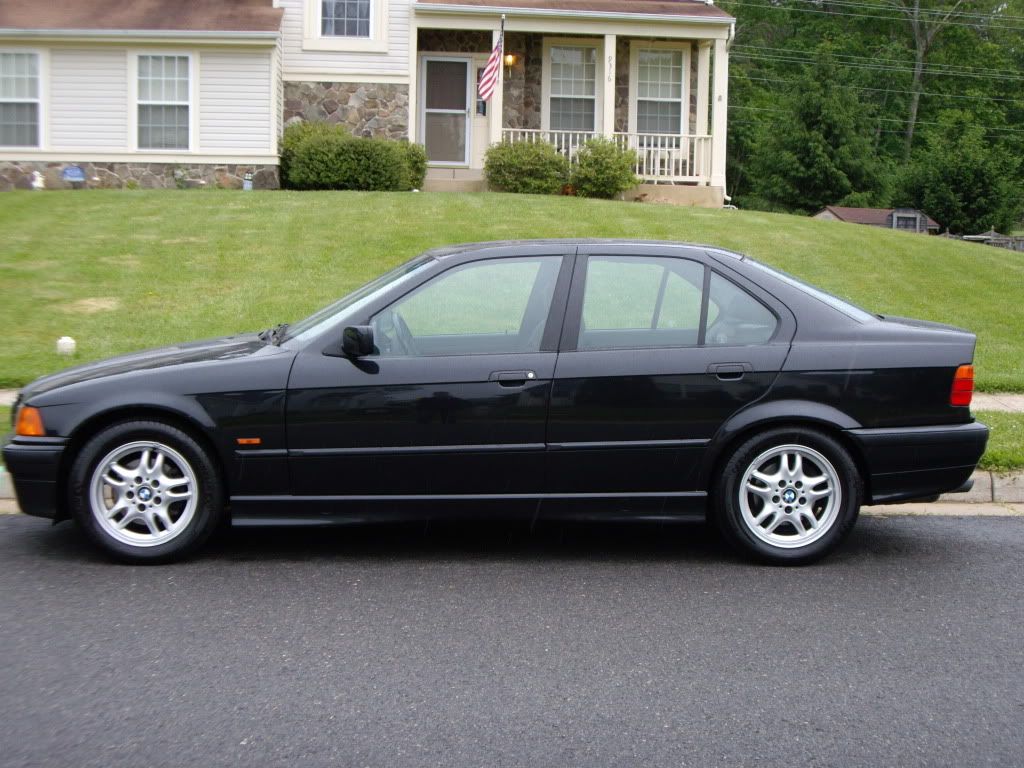 And for comparison
You Can Has A Custom Title!!
Join Date: Feb 2005
Posts: 8,828
Mentioned: 0 Post(s)
Tagged: 0 Thread(s)
Quoted: 0 Post(s)
Welcome. I Like the new aquisition. Of course, who am i kidding, i like BMW's period
First order of business, i reccomend a slight drop, maybe just an inch or so to deal with the wheel gap, some tint and a CAI w/ exhaust.
But given your background you are probably already heading down that road aren't you
Dave
---
R.I.P fast 6

To view links or images in signatures your post count must be 10 or greater. You currently have 0 posts.

Two wheels or Four, I'm happy as long as the throttle is pinned.
Currently Active Users Viewing This Thread: 1

(0 members and 1 guests)
Posting Rules

You may not post new threads

You may not post replies

You may not post attachments

You may not edit your posts

---

HTML code is Off

---