n00b
Join Date: Aug 2007
Posts: 4
Mentioned: 0 Post(s)
Tagged: 0 Thread(s)
Quoted: 0 Post(s)
(Thread Starter)
Hey all!
---
Hi, new to the forums.

Am the part owner of an E36 96 Manual 323 sedan and I'm from Sydney Australia
Mr. Bacon
Festivus yes, bagels no..
hello...
---
da_administrator
to werkz...
---
-There are 10 kinds of people. Those who understand binary, and those who do not.
-If we ever forget that we are One Nation Under God, then we will be a nation gone under...Ronald Reagan
Sodium Chloride
Quote:
Originally Posted by da_bull
to
the
werkz...
fixed
I am Teh Edumacator.
Welcome to Bimmerwerkz!
---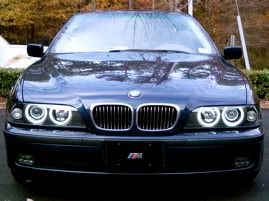 1999 E39 540i/6-VF Stage 1 S/C, Dinan exhaust, Dinan strut+shock braces, Dinan ltwt flywheel + clutch, Dinan Brembo BBK, Dinan monoball, H&R Springs, Koni Yellows, M5 sways, Dinan forged 18" wheels, &c.
1995 E38 740i. Highly modded. Faster than you.
Sold 2-28-07: 1997 E36 M3/4, 8-30-05 RIP 1997 528i
Lindsay fan club member.
Currently Active Users Viewing This Thread: 1

(0 members and 1 guests)
Similar Threads
Thread
Thread Starter
Forum
Replies
Last Post
Hey im new

bimmerfreak87

New Members Check In

2

11-26-2006

12:53 AM

Hey Everyone!

ridinrims330ci

New Members Check In

19

10-30-2006

08:04 AM

Hey, HEy, HEY!!

cman6453

New Members Check In

1

08-29-2006

08:12 AM

hey everyone

bluee39

New Members Check In

6

04-15-2006

11:45 PM
Posting Rules

You may not post new threads

You may not post replies

You may not post attachments

You may not edit your posts

---

HTML code is Off

---