n00b
Join Date: May 2005
Posts: 1
Mentioned: 0 Post(s)
Tagged: 0 Thread(s)
Quoted: 0 Post(s)
(Thread Starter)
Hello everyone! Newbie to the forums here (ya, ya, oh no another Newbie).
Just purchased a 1999 BMW M3 2 days ago and I love it! Only 43K miles! and an extended 3 year warranty! I may be a newbie to this forum but am not a newbie to cars and to forums in general as this is my 17th car i've owned. I've included some pics of my car and want everyones opinion on it. This is my first M3 so I really don't know too much about them except that this is the E36 M3 right? Anything I should look out for or know about? Any advice, opinions, etc, would be very much appreciated.
A few additional questions:
1. I know the previous owner did some mods to this car but from these pictures what can you tell me is NOT stock? I know it has 19" Hamann Wheels, a Hamann Front Kit, Hamann, Rear Wing, HID Projectors Added, Angel/Halo Eyes Added, anything else that i'm not noticing was altered or added by the previous owner? Not too sure what a stock 99' M3 looks like.
2. What is the oil of choice for everyone around here for their e36 M3's? How about Sparkplug of choice?
3. Where is a good online place to buy aftermarket parts for this car? Please recommend some.
4. What are good brands for aftermarket parts for the M3? I know Hamann is good. Anyone else?
5. I currently have 2 problems one is the Air Bag sensor light came on 1 day after I bought the car. They were doing some tint work and after that the light came on...do you think they pulled a wire connected to the door panel airbag or something? Seems to be a common problem but if anyone has any advice i'd appreciate it. I read something about seat belt sensors, etc.
6. Brake Circuit Error light comes on and off. Don't know whats causing this. I heard this is also a common problem with our cars? Is there a fix? I read something about changing the brake light switch? Where and what is that? Anything else I could check?
7. Silly question, but...i'm sure this is a great forum, but any other BMW forums you guys recommend? I really don't know what's out there.
8. I really don't know the specs on my car, 1999 M3. Anyonw know of a webpage that I can get the full specs? This is the E36 M3 right? 240hp I think?
Sorry for all the questions, but thanks in advance!!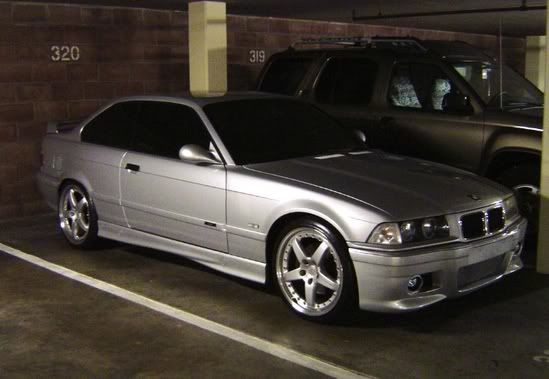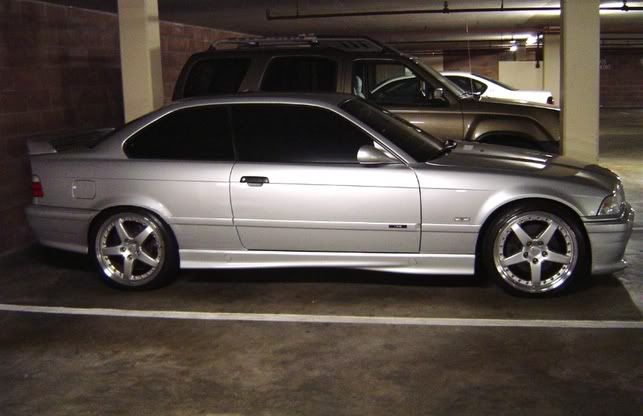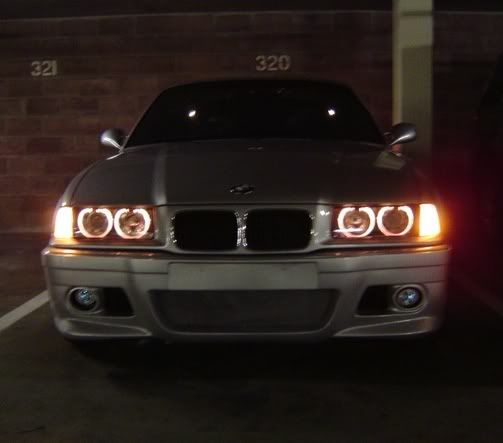 Welcome to the forums.I'll leave the questions for everyone else to answer, but I just wanted to let you know that your car is very nice and I hope it gives you what your looking for.
---
100,000 mls+
Neutral Member
Join Date: Jan 2005
Location: St. Louis, MO
Posts: 78
Mentioned: 0 Post(s)
Tagged: 0 Thread(s)
Quoted: 0 Post(s)
Congrats. I just purchased a 99 M3 as well. You are correct; your M3 is an E36. In fact it's one of the last of the E36 produced. 1999 was also the year the E46 was introduced.
Your car looks great. The body kit is really nice. Other noticeable modifications include Euro tail lights, crystal corners, crystal side markers, painted side and bumper moldings.
If you are curious about other modifications, you should post some shots of under the hood and of your exhaust.
As for your questions, these are all common topics on this forum. Take a few minutes to poke around the forums. Youíll learn a lot about your car very quickly here. If you canít find the answers repost, and Iíll be happy to provide what info I can.
Just a couple of other quick thoughts: Pickup the Bentley Service Manual, ISBN 0-8376-0326-9. It states it only covers 92-98, but 98.5% of the information covers the 99 M3 as well. As for aftermarket parts, have a look at
www.bavauto.com
. Theyíre not the least expensive place to buy parts, but they have a very comprehensive catalog and a food website.
-bj
---

To view links or images in signatures your post count must be 10 or greater. You currently have 0 posts.


1999 BMW ///M3 Convertible | 1994 BMW 525i | 1983 Porsche 944 Race Car (aka ///M944)
Currently Active Users Viewing This Thread: 1

(0 members and 1 guests)
Posting Rules

You may not post new threads

You may not post replies

You may not post attachments

You may not edit your posts

---

HTML code is Off

---