n00b
Join Date: Aug 2006
Posts: 2
Mentioned: 0 Post(s)
Tagged: 0 Thread(s)
Quoted: 0 Post(s)
(Thread Starter)
2001 M5 Occasional problem.
---
I have noticed twice now just after starting the car the exhaust sounds louder then normal i.e blowing and the power is down, if you drive for a couple of mins its the exhause note changes i.e not blowing and the power returns.

Its only done it twice in 3 weeks, it has a Miltek Exhaust system and is normally fine even when cold etc.

it seems to only happen when warm and been stood for an hour or so as well.

Has anyone any ideas...
Keep it Copacetic
Seems like a typical warm up by the car. Even though you're saying the car has been warmed up and then allowed to cool down, it should stiull require time to get back up to operating temperatures (fluids/engine/tranny). If it seems that once fully warm your problem disappears then I would attribute this to jsut normal warm up. Maybe you just didn't notice it until now? How long have you had this exhaust?
---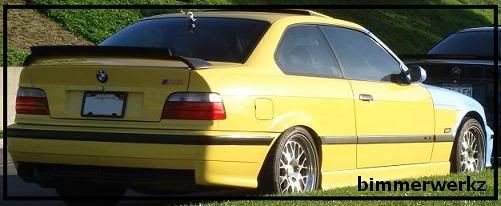 1995 BMW M3 Turbo - Dakar/Black
n00b
Join Date: Aug 2006
Posts: 2
Mentioned: 0 Post(s)
Tagged: 0 Thread(s)
Quoted: 0 Post(s)
(Thread Starter)
I have read the codes and it looks like the CPS and the Crank pos sensor as well, It only does it now and again, and the exhaust note changes the CEL can come on if it makes the sounds for long enough otherwise the note changes back and all is well again for miles.

I will get the 2 sensors replaced and keep an eye on it.

i do not think its the maf's as when it going its going...

I will post a reply when i have had the sensors done !
n00b
Join Date: Apr 2008
Posts: 9
Mentioned: 0 Post(s)
Tagged: 0 Thread(s)
Quoted: 0 Post(s)
I am not sure, but it is likely that like just about every other car, our cars have a Secondary air pump that runs for about 90 seconds when you start the car up cold. It is so the cats light up early. What you are hearing extra air being blown through your exhaust, assuming we do have SAI pumps.
I am Teh Edumacator.
Please do not reply to threads that are this old.
---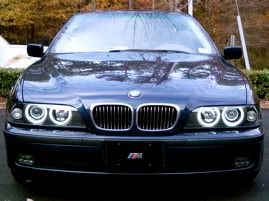 1999 E39 540i/6-VF Stage 1 S/C, Dinan exhaust, Dinan strut+shock braces, Dinan ltwt flywheel + clutch, Dinan Brembo BBK, Dinan monoball, H&R Springs, Koni Yellows, M5 sways, Dinan forged 18" wheels, &c.
1995 E38 740i. Highly modded. Faster than you.
Sold 2-28-07: 1997 E36 M3/4, 8-30-05 RIP 1997 528i
Lindsay fan club member.
Keep it Copacetic
n00b
Join Date: Apr 2008
Posts: 9
Mentioned: 0 Post(s)
Tagged: 0 Thread(s)
Quoted: 0 Post(s)
Haha oops sorry, it showed up high on my list and I didn't even notice the date.
Gear in this thread - Powered by O'Reilly Auto Parts
Currently Active Users Viewing This Thread: 1

(0 members and 1 guests)
Posting Rules

You may not post new threads

You may not post replies

You may not post attachments

You may not edit your posts

---

HTML code is Off

---