n00b
Join Date: Feb 2007
Location: manchester
Posts: 23
Mentioned: 0 Post(s)
Tagged: 0 Thread(s)
Quoted: 0 Post(s)
(Thread Starter)
oil cooler
---
does any one know how easy it would be to fit an oil cooler to my car and what if any gains would come about from it?
---
fast cars and fast love, put some love into your car.
I am Teh Edumacator.
I wouldn't expect horsepower gains, but you'd likely have longer engine and oil longevity.
---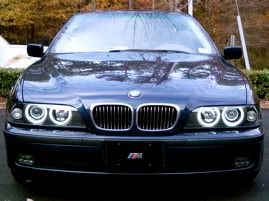 1999 E39 540i/6-VF Stage 1 S/C, Dinan exhaust, Dinan strut+shock braces, Dinan ltwt flywheel + clutch, Dinan Brembo BBK, Dinan monoball, H&R Springs, Koni Yellows, M5 sways, Dinan forged 18" wheels, &c.
1995 E38 740i. Highly modded. Faster than you.
Sold 2-28-07: 1997 E36 M3/4, 8-30-05 RIP 1997 528i
Lindsay fan club member.
Keep it Copacetic
There's no real benefits to it unless you track your car consistently for long periods of time.

If you're really interested in it hit up one of our sponsors, www.aatuning.com. Great company and good service.
---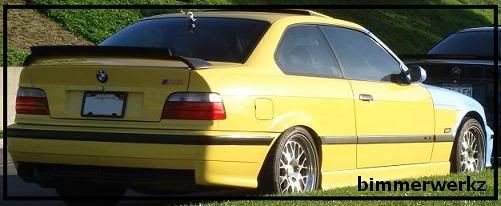 1995 BMW M3 Turbo - Dakar/Black
n00b
Join Date: Feb 2009
Posts: 38
Mentioned: 0 Post(s)
Tagged: 0 Thread(s)
Quoted: 0 Post(s)
320? over across the pond, eh? what engine do you have in there?

I used a S54 oil cooler/hoses/filter assembly on my S52, it was a very easy swap. YRMV due to a different engine.
4th Gear Member
That's twice now. check the date.
---
BMWcrazy
___________
-Joshua
|AA stage 1 software| UUC light flywheel and clutch| UUC EVO 3 ssk | K&N Intake | Ebay Headers |
BMWCCA member#407674
Founding member of the hit 145 mph in my almost stock 325i BMW club.
n00b
Join Date: Feb 2009
Posts: 38
Mentioned: 0 Post(s)
Tagged: 0 Thread(s)
Quoted: 0 Post(s)
sorry. n00b looking around the forums :emb:
n00b
Join Date: Nov 2012
Posts: 9
Mentioned: 0 Post(s)
Tagged: 0 Thread(s)
Quoted: 0 Post(s)
no idea regarding this stuff please is there anyone more knowledgable regarding this stuff
Currently Active Users Viewing This Thread: 1

(0 members and 1 guests)
Posting Rules

You may not post new threads

You may not post replies

You may not post attachments

You may not edit your posts

---

HTML code is Off

---