quality
Join Date: Aug 2004
Location: NYC
Posts: 7,256
Mentioned: 0 Post(s)
Tagged: 0 Thread(s)
Quoted: 0 Post(s)
(Thread Starter)
Pictorial DIY BMW Rear Armrest & Cup Holder Console LED Lights (Part 3)
---
Hello again,
This will be the final part of my 3 part BMW Cup holder Console LED Lights DIY project. In this section we will continue by adding a LED chip to the rear fold down armrest/cup holder. The effect of this DIY is really clean and impressive;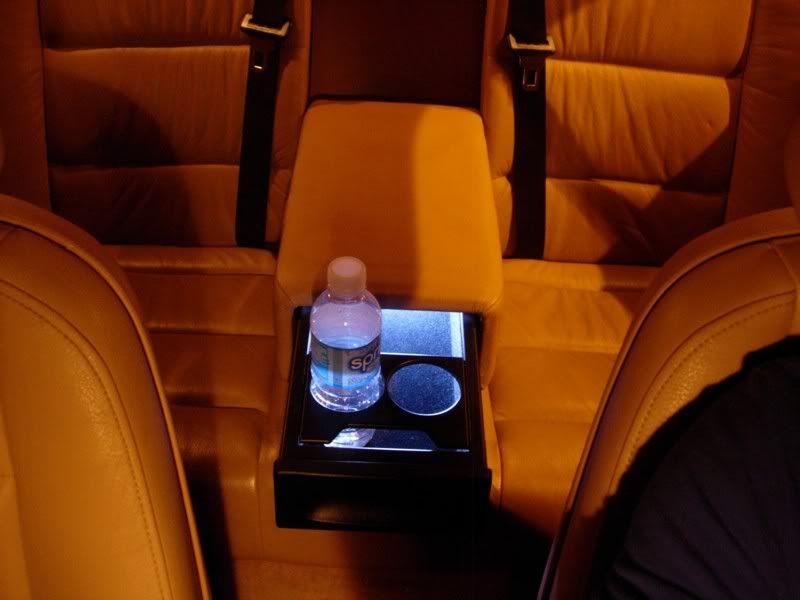 This DIY will only be accessible for those with BMW 3 series that have the fold down armrest in the rear seat. If you don't have this feature and really want this DIY then I suggest checking out eBay or a local yard for the rear seat. At this day and age they are not too expensive and should run you between $50 and $100. Plus if you have a leather cushion seat all you would need is the back cushion in which the armrest is embedded.
If you find yourself lost in this DIY you can easily refer back to the earlier parts where I describe the tools and wiring needed as well as what power sources under your dash and console to tap into. Also the LED Chip used is an Aluminum-Based Board 1206 SMD LED Cluster White 201 and was purchased from the same Hong Kong Company Sure Electronics via eBay. They sell thousands of these LED Chipsets varying in color, intensity and Chip size. I got one with 8 LEDs at a cost of 99 cents plus $3.99 to ship. I will post the detailed specs of the LED chipset at the bottom of the DIY. That said, the pictures should be easy to read and follow if you don't like reading words.
1.
Begin by removing the rear armrest from car. It is anchored in two metal socket slots at the point where it pivots. Tuck your hands under as you pivot the armrest down and lift the entire thing up and out the sockets. Once out, take the armrest inside to begin modifying it.
2.
Remove the black plastic back cover. It is anchored by 8 clips that pry off. They are not super firmly anchored but if prying off with a hard or sharp object go slow so as to not tear or damage the leather skin of the armrest. Pry all around the edges repeatedly until it pops off. Underneath you will see a metal bar that connects the pivot joints and another plastic covering aka the back wall.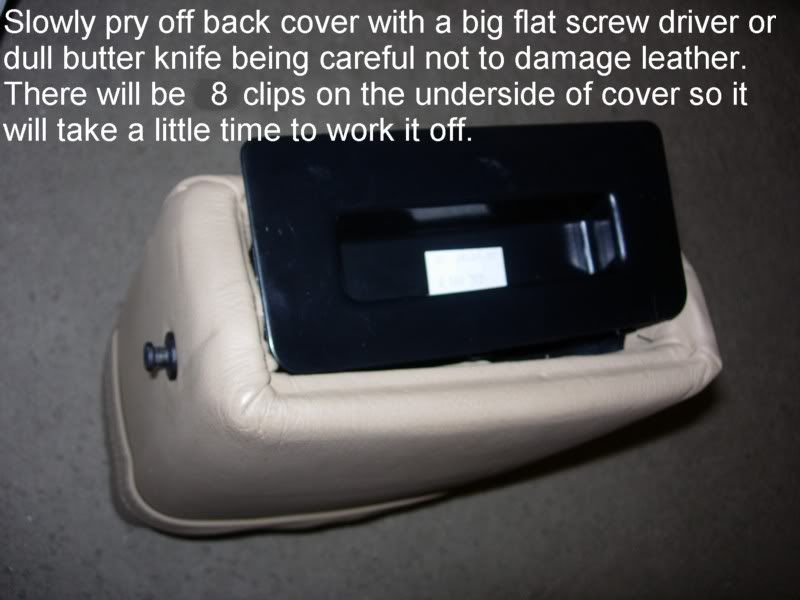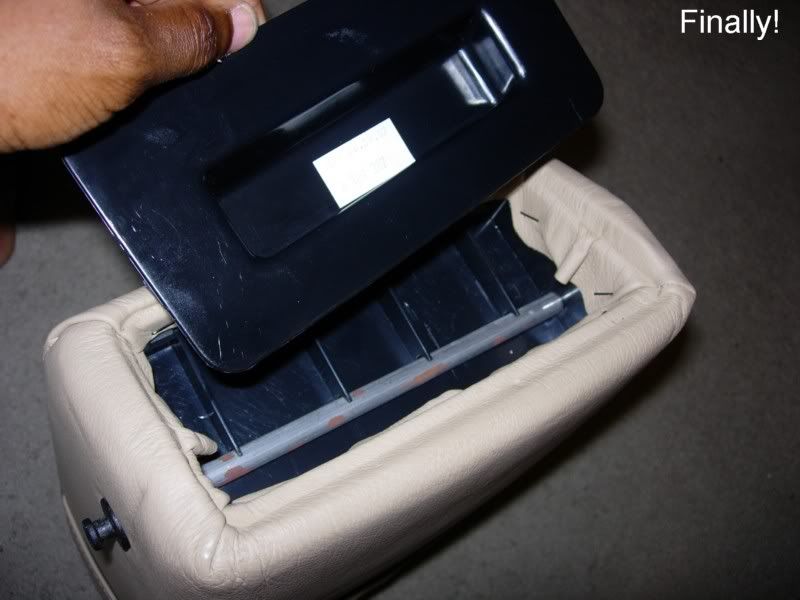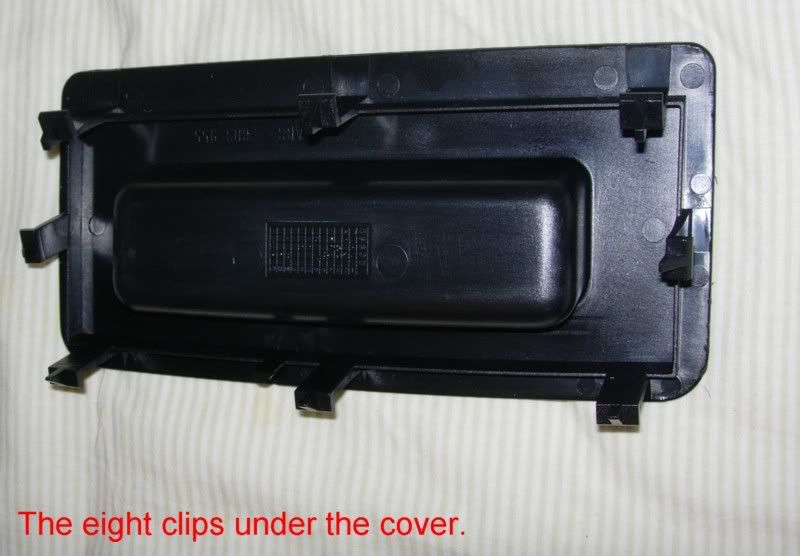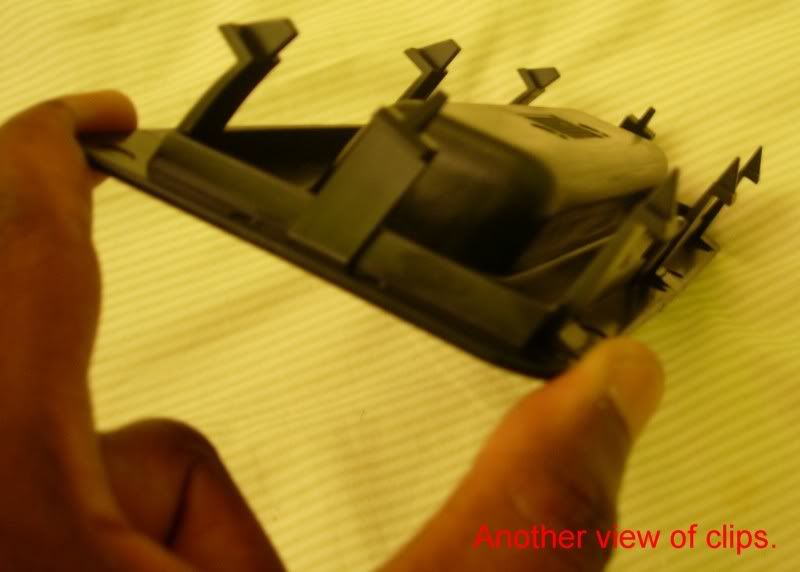 3.
Drill two holes in the back wall. One hole will be for a power wire and the second for a ground wire. The reason for drilling two tiny holes instead of one big one should be apparent as you will need to pull each wire thru its hole. I also ran out of black (ground color) and red (power color) 20 gauge wire so I ended up using the green color that was left over from my other DIYs for both power and ground leads. Because of the high chance of error in mixing the wires two holes are better than one.
4.
Inside the storage space of the console you will see a small rectangular/ square-ish hole at the top of the back wall. Make a note of it as you get yourself a wire coat hanger or long piece of skinny wire that will fit thru the holes you just drilled. Extend out the wire coat hanger so that is is one long rod and begin pushing one end thru one of the holes. The console storage space should be open and you should have a finger at the rectangular hole feeling for the end of the hanger. When it come thru pull it out so you can see it. Attach the end of one of your lead wires to the rod (I used heat shrink and some crazy glue for this) and pull it out back thru the rectangular/square hole and the hole you drilled. Then repeat for the second lead wire.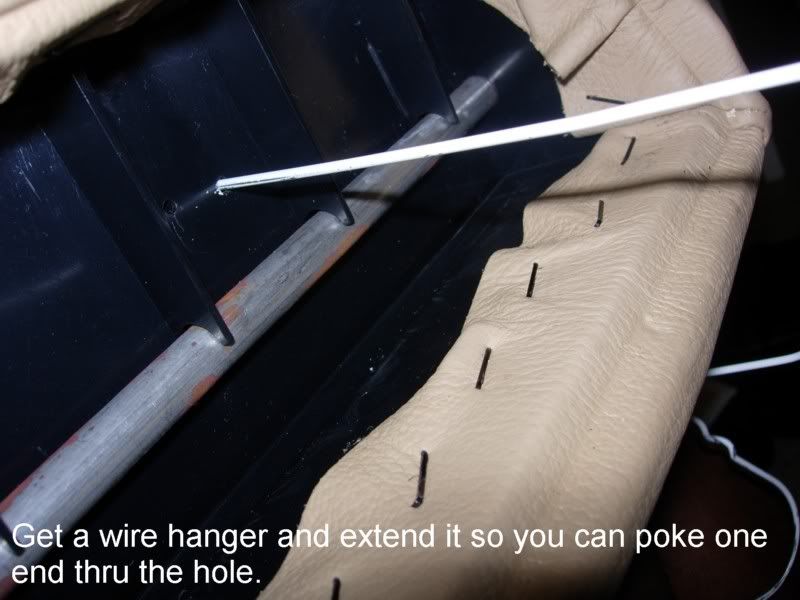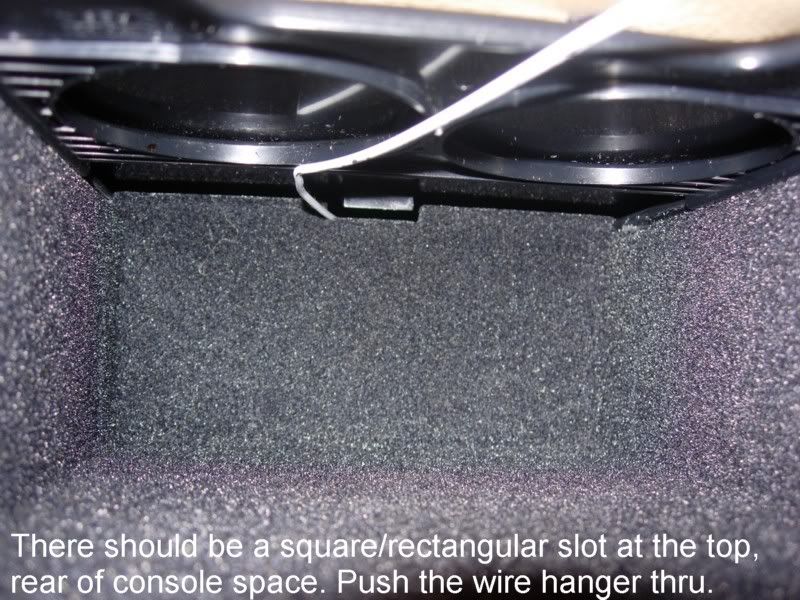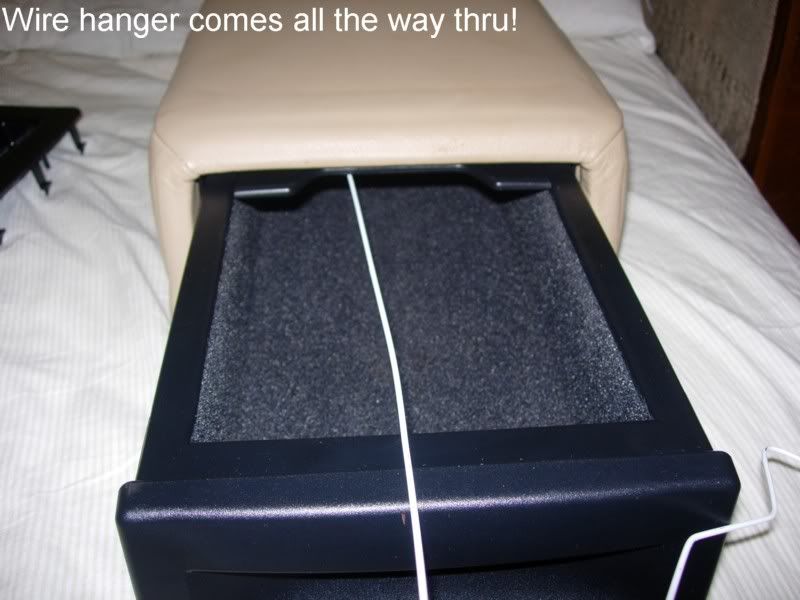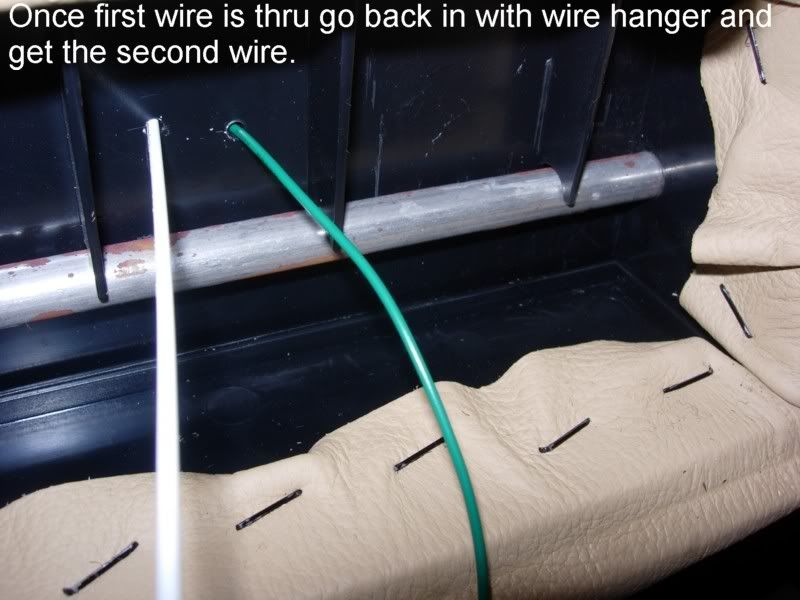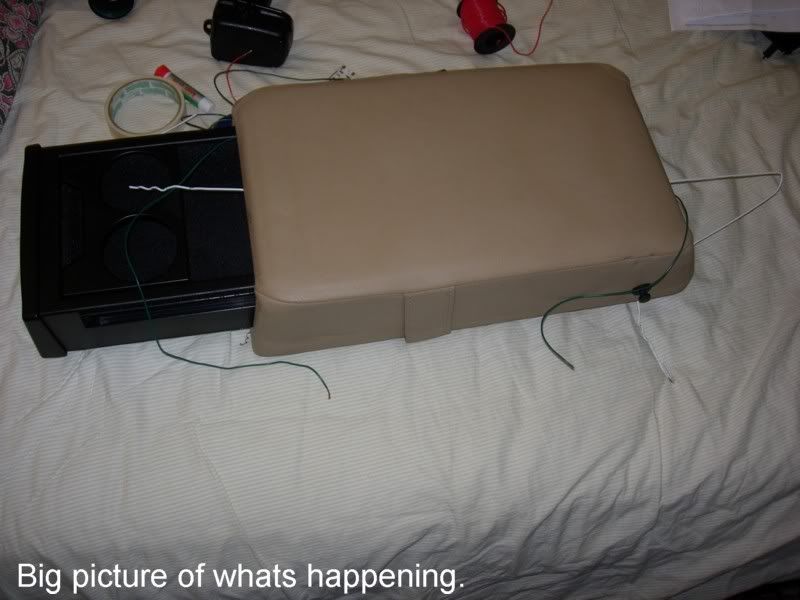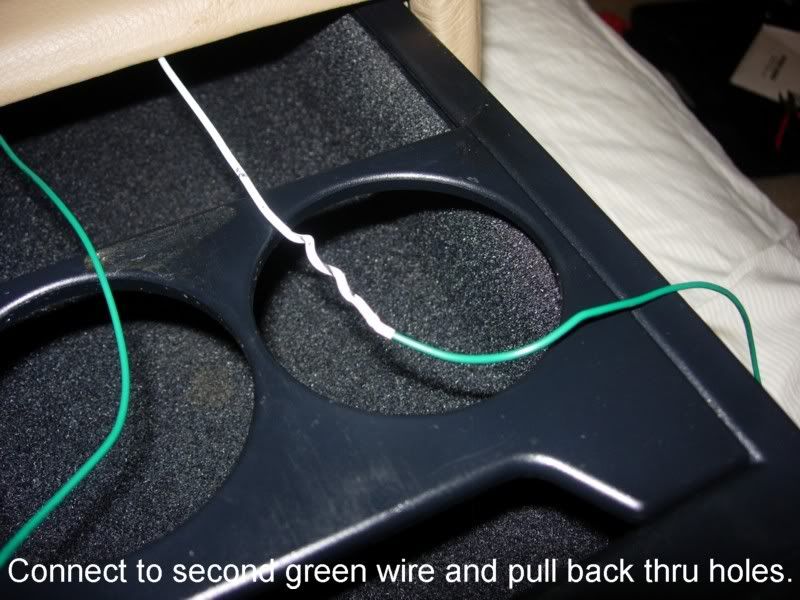 5.
Begin drilling anchor holes for screws for the LED chip. This is optional as you can use glue to anchor the chip or a similar adhesive like Velcro. Remove the Slider Cup Holder trim; it easily pops right off from its rails. Drill two holes and use small two small screws that will hold the chip in place. It is really tight in there and if you have big hands this is a good time to have your girlfriend, wife or a small child help you with the screws. Either way glue or similar adhesive (like using a Velcro kit to hold it in place) will work the same and be easier.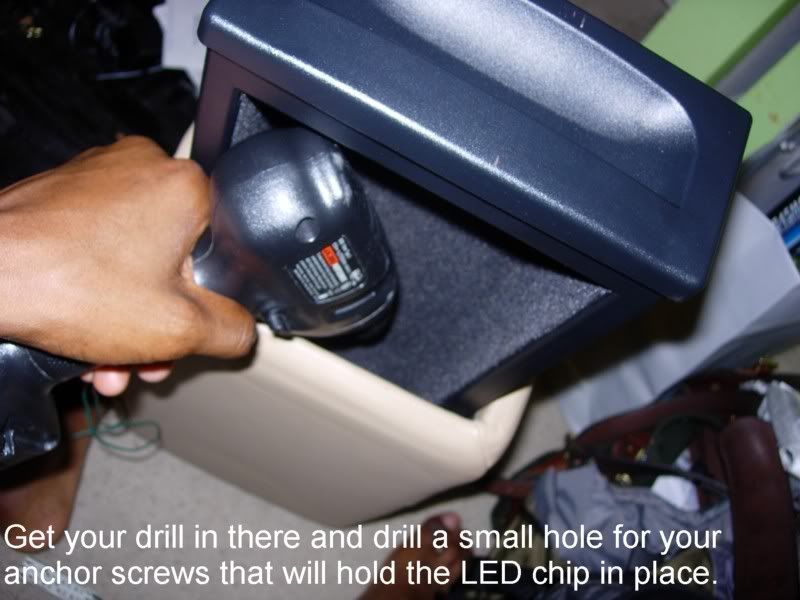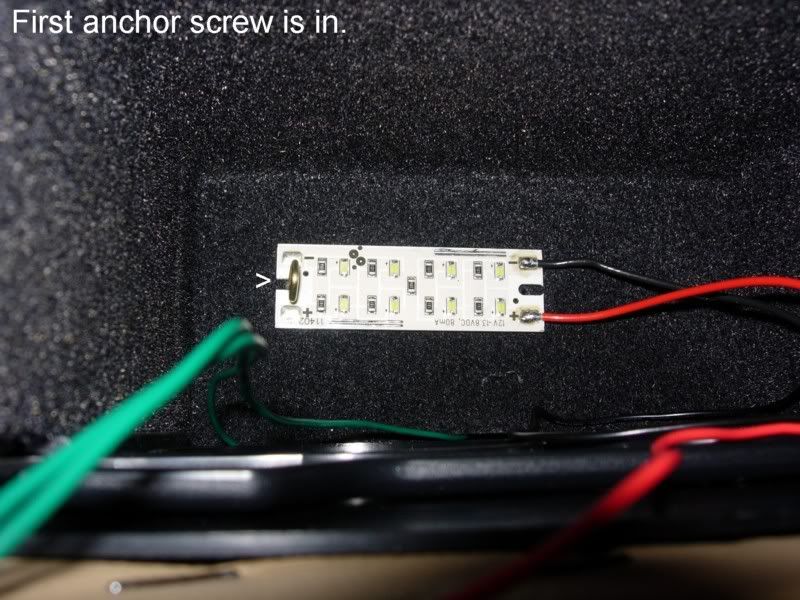 6.
Splice the LED chip + and - wires to your power and ground leads. I used a clip in/clip out connector so I can easily remove the LED chip from the wires if I need to change the LED, remove the armrest or remove the DIY from the car in the future. You can use heat shrink, solder etc....
Just keep it safe and clean. Also feel free to use inline fuses as well. I did not use them for any of my Console LED DIYs because the power sources that I tapped into already have safety fuses. Also genuine LEDs consume little power and usually burn cold, unlike the hot, energy-consuming filament bulbs used thru out our cars). The LEDs that are installed in these DIYs are water resistant and fire safe. That said if you have any further safety concerns or intricate questions about LED bulbs or the basic wiring used in these DIY please consult an electrician before attempting them.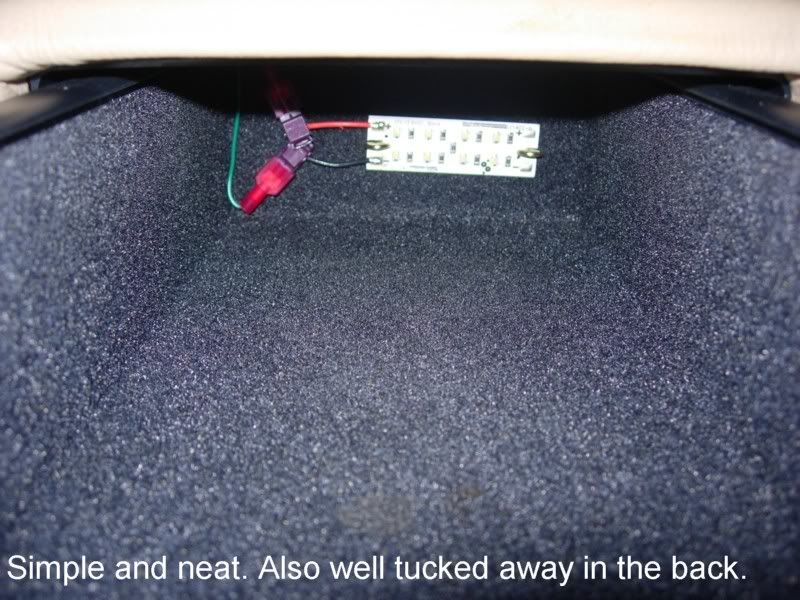 7.
When the LED chip is set and all the wiring is complete test your set up at the car's battery or any 12V source. If everything works then you can replace the rear cover making sure the 8 clips all click back in. Be sure to leave some extra length of wire in the sliding space behind the console storage or you will find the short wiring doesn't allow the storage tray to slide all the way out. At this point make sure that the tray, as well as the cup holder slider move freely without any blockage from your LED Chip or wiring.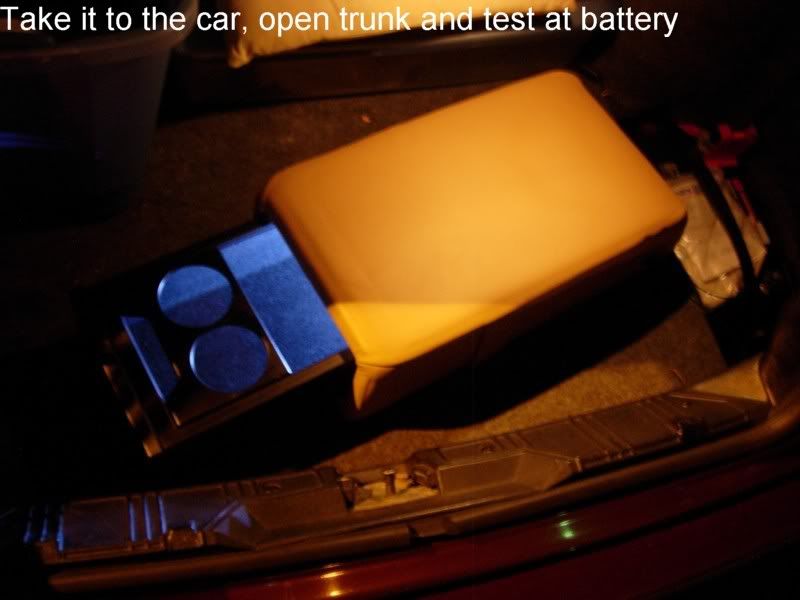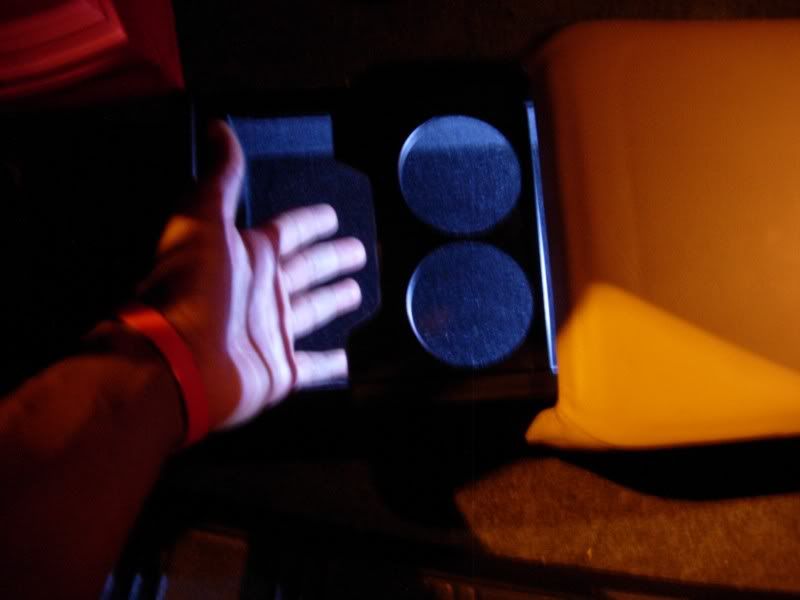 8.
Return to your car with a pair of really long 18 or 2x gauge wires. In my DIY these are the two red wires. I cut off about 8 feet each but ended up only needing 5-6 feet each. I used 18 gauge only because the wire is thick and firm (like a wire coat hanger) and was easy to manipulate and push thru the many crevices and layers in the car en route to the rear armrest from the Cigarette Lighter Element' bulb tap in point under the front console. Run these wires to the rear seat cushion and splice them with your leads coming from the LEDs. When done tuck away all the wires under the seat cushion and turn on car.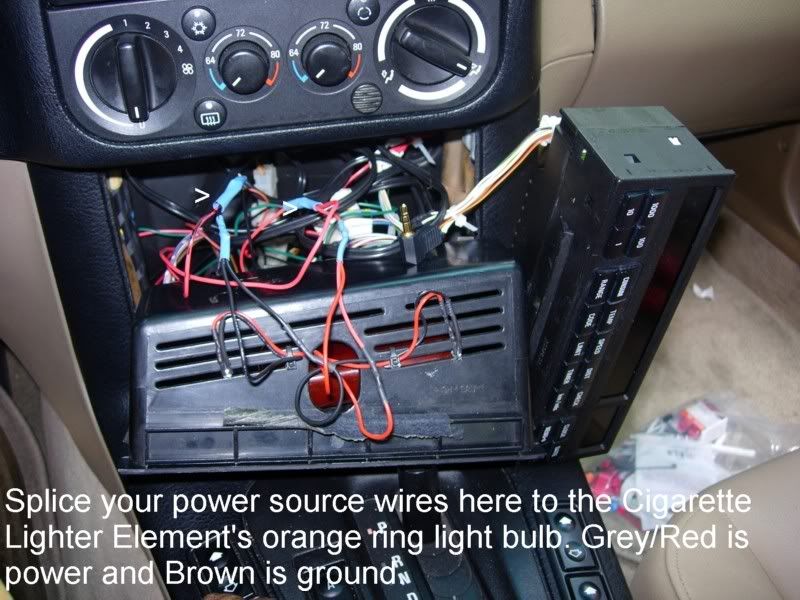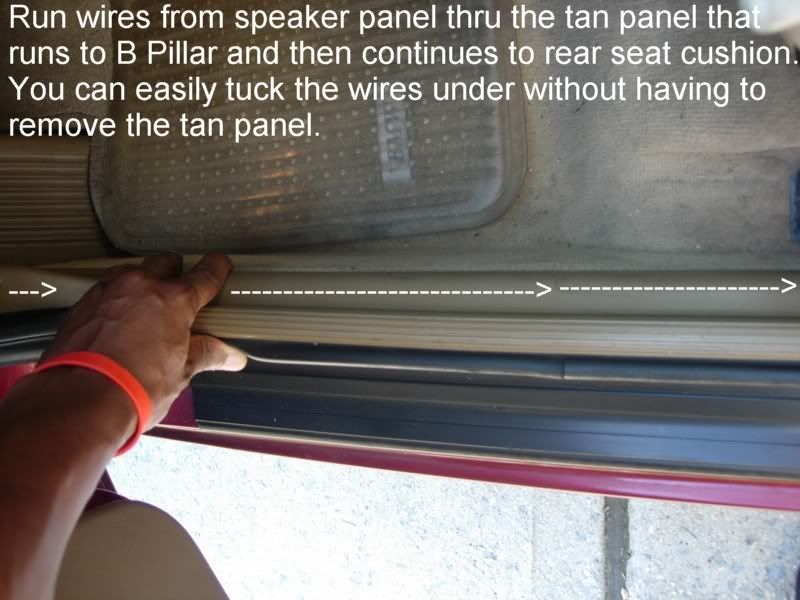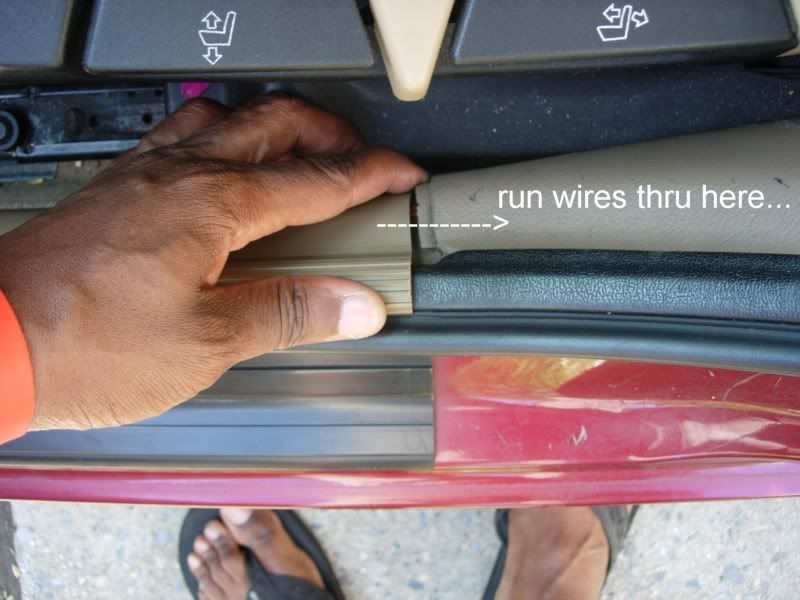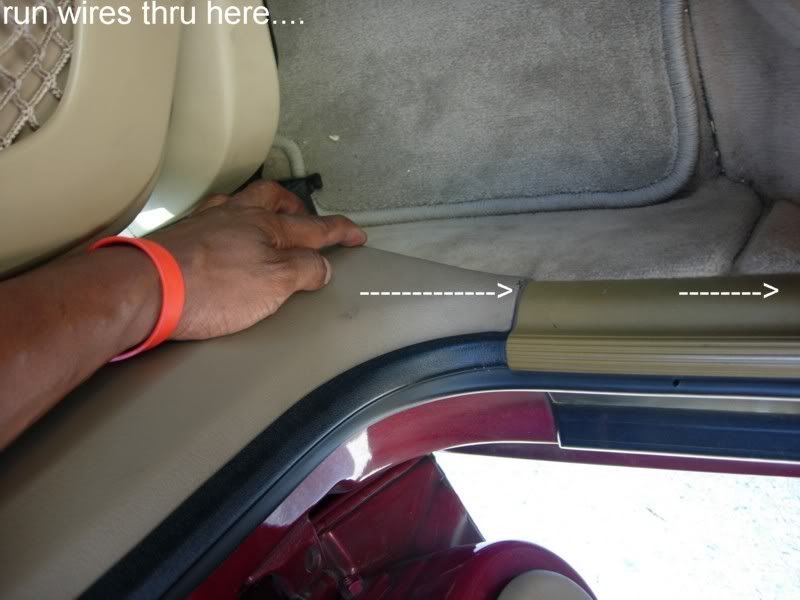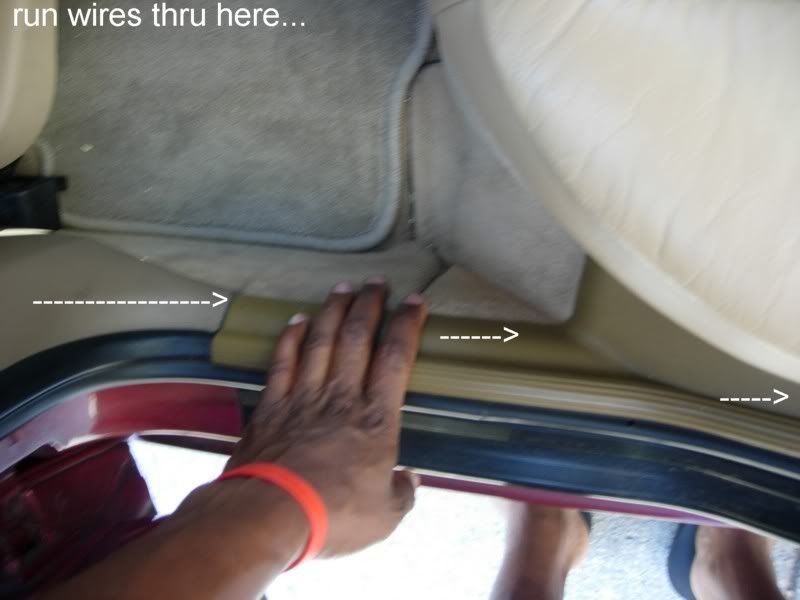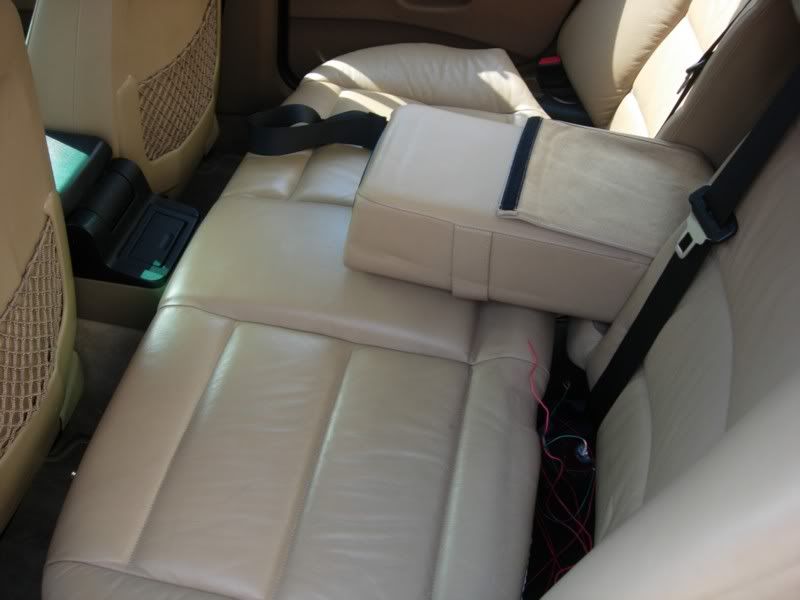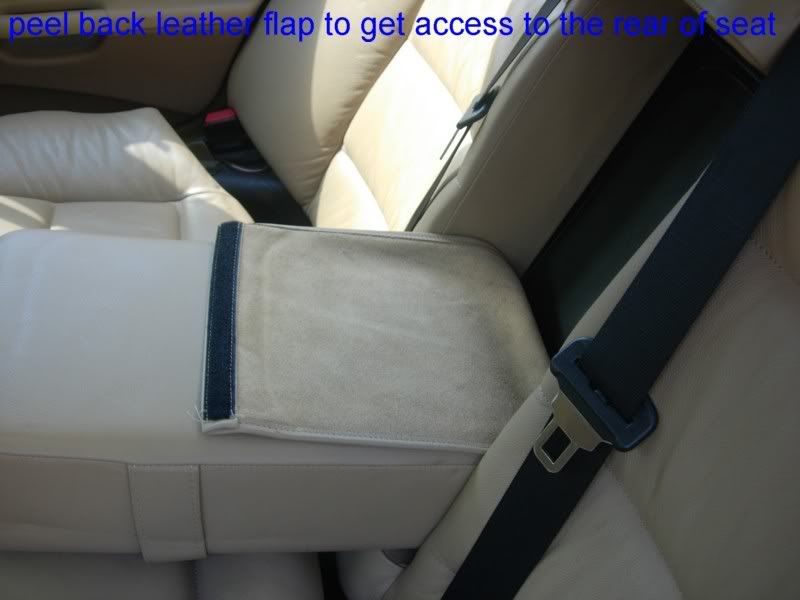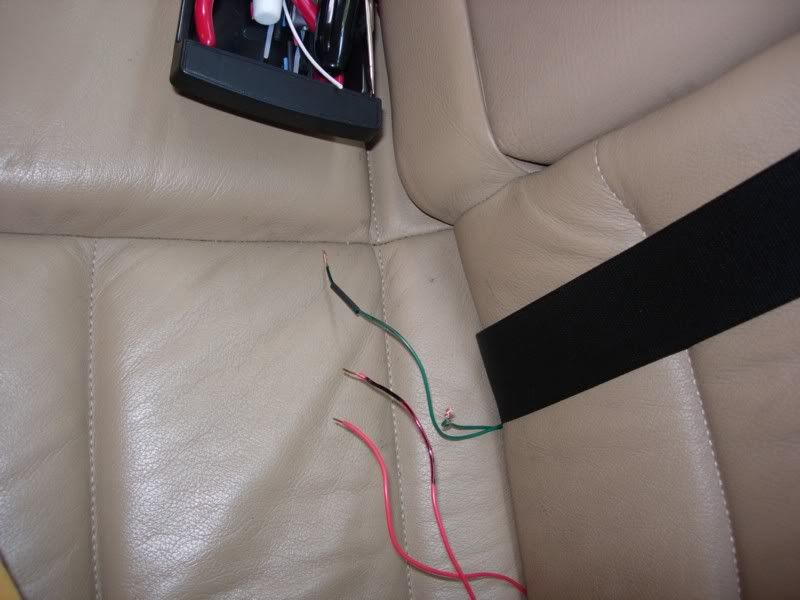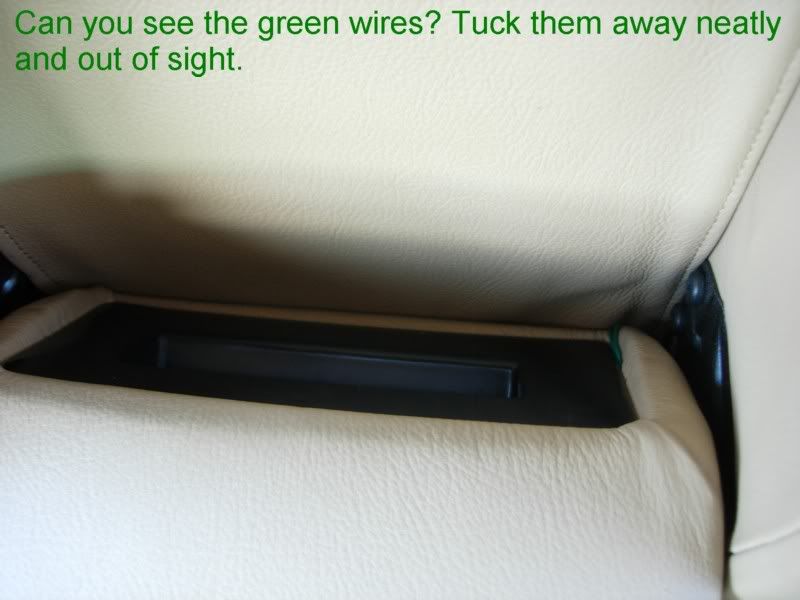 When you open the Cup Holder Storage Tray the LED Chip should come on and be alight with glory.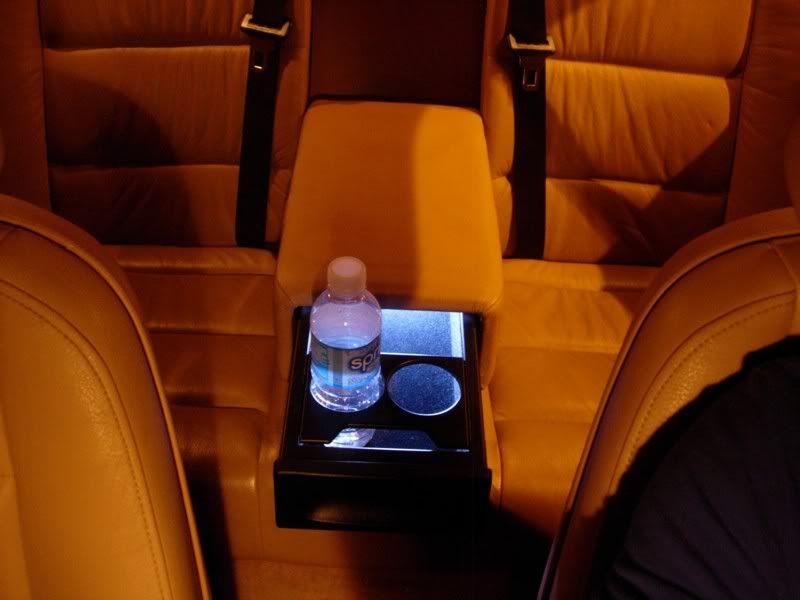 ADDENDUM:
You can easily vary this DIY by using your own version or color LEDs. Just make sure they are genuine LEDs. The technique for doing this should be the same for all E36 cars as well as other cars with a similar electrical and interior layout. If you can you also add a switch to the light or add extra LEDs for rear passengers using your power/ground leads coming from the front of car. Just having the extra leads back there will give you the flexibility to add other things you may want to have in the rear of your car.
Here are the specs for the LED chip used in this DIY:
Product Number LE-MD201
Product Name Aluminium-Based Board LED Cluster White-Short
Luminous Intensity (mcd) 1400-2200
Minimum Working Voltage / Working Current / Power Dissipation DC-7.0V / 10mA / 0.07W
Typical Working Voltage / Working Current / Power Dissipation DC-12V / 80mA /0.96W
Maximum Working Voltage / Working Current / Power Dissipation DC-31V / 340mA / 10.54W
View Angle 140 degree
Temperature Rise (Test Condition: exposed in air.) 40 Celsius
Wavelength /
Voltage drop of LED 3.1v
Item Net Weight 20g / 0.7oz
Company: Sure Electronics of Honk Kong
---
To view links or images in signatures your post count must be 10 or greater. You currently have 0 posts.
---
Last edited by Delmarco; 08-20-2008 at

12:31 PM

.
OMFG another one!?
Join Date: Aug 2004
Location: Miami FL
Posts: 14,719
Mentioned: 1 Post(s)
Tagged: 0 Thread(s)
Quoted: 1 Post(s)
This is very impressive!
---
BMW
To view links or images in signatures your post count must be 10 or greater. You currently have 0 posts.


Sig by zeaq
To view links or images in signatures your post count must be 10 or greater. You currently have 0 posts.

Administrator
Del, thanks again for the well-documented DIY
One thing worth mentioning is that you used a module that has integrated resistors to regulate the current to the LEDs. Anyone attempting to do something similar with discrete (separate, not part of a multi-component circuit board like Del used) LEDs, MUST try to keep the current around 10 to 25 mA or so (be sure to check the spec) by installing resistors in series with each LED.
Happy interior illumination everyone!
---
To view links or images in signatures your post count must be 10 or greater. You currently have 0 posts.
Currently Active Users Viewing This Thread: 1

(0 members and 1 guests)
Posting Rules

You may not post new threads

You may not post replies

You may not post attachments

You may not edit your posts

---

HTML code is Off

---