1st Gear Member
Join Date: Jul 2004
Posts: 135
Mentioned: 0 Post(s)
Tagged: 0 Thread(s)
Quoted: 0 Post(s)
(Thread Starter)
Ok this will be our holiday meet. I am still working out details but I am setting up the date. We will go back down to the bay again. This is so all those bay guys who are afraid to drive their car can come out again. JK

Keep and eye out for details. Probably will end up at Stanford as usual but I am looking around at other options.

I have posted at the following:
Bimmerforums
M3forums
Bimmerfest
BMWboard
Bmw-forums
DTMforums
E46fanatics
NorcalBMW

Help spread the word. ALL CARS are welcome, no matter make, model or year. I want to see that geo metro out there LOL.

A
You Can Has A Custom Title!!
I'm going for sure
---
Dinan Stg 2 Phoenix Yellow M3
1st Gear Member
Join Date: Jul 2004
Posts: 135
Mentioned: 0 Post(s)
Tagged: 0 Thread(s)
Quoted: 0 Post(s)
(Thread Starter)
Event details 12/18/04 = this is a SAT run :P
Meet 10:00am *** note the time change due to short days.***
Look at cars, take pics grab lunch meet new friends and get contact info.
***I have contact toys for tots. If everyone can bring 1 toy we can help out some families in need. Also I have contacted several RADIO and TV stations about us doing this charity and rive.***
Parking info
http://www.mode6online.com/stanfordmall.htm
****If you arrive early please help me out by having same body style Cars Park in the same area. This is to help make some good photo opps. Please fill spaces closest to the World Bank side********
12:00 PM Leave for planned drive.
http://www.mode6online.com/stanford/run4.htm
For those caravanning from SAC
We will meet a Raley field lot A
We will be on the leaving just or at 8:00am on the dot. If you are late keep heading down 80 to ketch up
For those who are meeting the SAC group on the road. Please send me your numbers so I can call you when we are getting close. My Cell # 916-989-9054
EVERYONE PLEASE BRING A 2 WAY RADIO we will be on channel 14.0
If you do not have a 2way please pick one up. Go 1/2s with some one so you each get one. The cost will be around $15-$20 each.
Help spread the word and monitor the boards. Thank you.
1st Gear Member
Join Date: Jul 2004
Posts: 135
Mentioned: 0 Post(s)
Tagged: 0 Thread(s)
Quoted: 0 Post(s)
(Thread Starter)
Tested the run out today.
It will take 3-4 hours depending on traffic and stops. We did the run in 3 hours and had very little traffic. We tested the run in a Toyota Camry which was a lot slower then we will be going
However this drive we will have at least 1 or 2 camera stops and a few points were we will be doing some filming of the group doing a drive by.
If you go on the run YOU MUST HAVE A RADIO. I can not stress the importance of this for this run in particular. We will be going on some very nice roads but there is always the possibility of an incident that would require the group to stop immediately.
This will be one of the best runs to date based off the test run. Please remember to be safe and give room to your fellow drivers on the road.
Also please remember to spread the word about the meet. This is a charity drive as well so let's get as many people coming out and donating to toys for tots. Hit up the Audi, Honda and other car boards as well as churches and what not. Why most people will not go on the drive they still can come out and donate to the charity.
Ok I am done now :P
Crazy Fabricatin' Admin
if i get my scirocco running right you bet your arse im going...man 9 days...lets see what magic i can perform...
---
Kyle Sutherland


1995 BMW 540i/6:
The Calypso Beast
Vid 0-70ish
1987 BMW 325es:
Face & Butt Lifted/M50tu Swapped
*Sold*
1985 VW Scirocco:
Too many mods, money pit
*Sold*
E34 Plate Filler Wanted!
Any one meeting from the San Jose Area? Yeah, I know its a short 30 min. drive to Stanford, but hey i wanna join the fun too.

-AJ
1st Gear Member
Join Date: Jul 2004
Posts: 135
Mentioned: 0 Post(s)
Tagged: 0 Thread(s)
Quoted: 0 Post(s)
(Thread Starter)
Reminder and update

Event 12/18/04
Start 10:00am – 12:00pm Stanford Mall

Sacramento Caravan
Meet Raley Field LOT A
Leave 8:00AM ON THE DOT
Be there before 8:00AM

Please bring some toys for Toys for Tots.

Stanford Mall has approved us being there however as is it is holiday shopping season they can not rope of the area as usual. So I am asking for a few volunteers to be at the mall at 9:00am to POLITLY ask people not to park in the section we want park. If not we will have to deal with the parking as it arises.

FYI, KSM and 100.5 in Sacramento are putting the word out on the radio and on there websites.
W00T
oh yea this is gonna be bad ass
---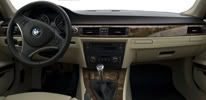 Currently Active Users Viewing This Thread: 1

(0 members and 1 guests)
Posting Rules

You may not post new threads

You may not post replies

You may not post attachments

You may not edit your posts

---

HTML code is Off

---