Administrator
Join Date: Apr 2006
Posts: 485
Mentioned: 0 Post(s)
Tagged: 0 Thread(s)
Quoted: 0 Post(s)
(Thread Starter)
Report: BMW "Augmented Reality" Glasses Show Mechanics How to Fix A Car
---
Along with building some of the best vehicles on the planet, the technology wizzes at BMW have been busy in other fields, including car maintenance and repair. The video above shows a concept of what BMW calls "Augmented Reality" glasses, which show the wearer exactly how to work on a car.
The glasses scan the outward view of the mechanic wearing them and can then communicate what exactly needs to be done. Using color displays and a voice-over, the glasses can show which parts need to be removed or replaced and exactly how to move them. It will even locate the screws and let you know which way a part has to be turned to properly remove it.
The folks at Popular Science suggest that this could some day replace the need for mechanics, or at least allow regular folks to perform more simple procedures like changing the oil.
We can't help but wonder if this technology could some day have motorsports applications, including helping amateur drivers learn a race track.
More:
Report: BMW "Augmented Reality" Glasses Show Mechanics How to Fix A Car
on AutoGuide.com
OMFG another one!?
Join Date: Aug 2004
Location: Miami FL
Posts: 14,724
Mentioned: 1 Post(s)
Tagged: 0 Thread(s)
Quoted: 1 Post(s)
That's truly epic!
---
BMW
Sig by zeaq

n00b
Join Date: Aug 2009
Location: MN
Posts: 49
Mentioned: 0 Post(s)
Tagged: 0 Thread(s)
Quoted: 0 Post(s)
My wife usually tells me what needs to be done.
---
Knowledge is the key, Fun is Driving my BMW
4th Gear Member
Join Date: Jun 2008
Location: North Carolina
Posts: 918
Mentioned: 0 Post(s)
Tagged: 0 Thread(s)
Quoted: 0 Post(s)
That is very interesting. If someone had all the tools that would be needed then that would be very convenient and would save money. It will be fun to watch and see where this technology goes in the next few years.
---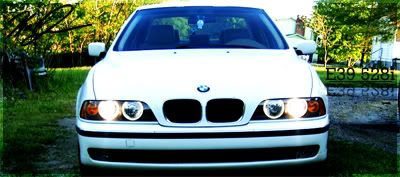 Ich bin der Modifikator
Join Date: Sep 2007
Location: Bayonne, NJ
Posts: 3,325
Mentioned: 0 Post(s)
Tagged: 0 Thread(s)
Quoted: 0 Post(s)
Funny.......can't wait to order a pair of 1997 328i glasses!


jb
---
______________________________________
_______________________
97 E36|Conforti Software|M50 Manifold|AFE|Borla|H&R| Bilstein |Eibach|Rockford|3.15 LSD
____________________________________________
http://www.cardomain.com/ride/3129109
Currently Active Users Viewing This Thread: 1

(0 members and 1 guests)
Posting Rules

You may not post new threads

You may not post replies

You may not post attachments

You may not edit your posts

---

HTML code is On

---