Administrator
Join Date: Apr 2006
Posts: 484
Mentioned: 0 Post(s)
Tagged: 0 Thread(s)
Quoted: 0 Post(s)
(Thread Starter)
G-Power Typhoon: Widebody 525 Horsepower X5
---
German BMW tuner G-Power has just released details on its latest project, a supercharged widebody BMW X5 called the Typhoon.
The widebody kit is the obvious addition to the X5 xDrive48i's otherwise conservative shell. The new front bumper, side skirts, fender flares and rear bumper make quite an impact. All body parts are manufactured from OEM quality PUR-R-Rim (aka polyurethane) and are designed to not only increase airflow to the brakes and engine, but also reduce lift on the front axle - which is important as G-Power rates the Typhoon at a top speed of 171 mph.
Inside those massive fenders, which increase the width of the X5 by 2.8-inches, are some impressively sized 23-inch wheels. Up front the wheels measure 11-inches in width and outback 12-inches. Both front and rear receive 315/25/23 tires.
As for the all-important engine modifications, G-Power worked with sister company ASA Engineering to develop a supercharger for the 4.8-liter V8. The ASA T1-521 hd blower bumps output by 170hp for a total of 525hp at 6100 rpm. Torque gets an equally serious boost to 443 ft-lbs at 5300 rpm.
Because of all the extra air the new supercharger introduces into the V8 engine at 8.7 lbs of boost, G-Power also upgraded the fuel system with high flow injectors and reprogrammed the ECU to make it all work smoothly.
G-Power claims a 0-62 mph time of 5.0 seconds with 124 mph coming in just 18.4 seconds.
More:
G-Power Typhoon: Widebody 525 Horsepower X5
on AutoGuide.com
teh Canuck....eh
Looks like a giant Clio V6 to me(with 4 doors). It's really fast, and it's really ugly too!
---
All great things are simple, and many can be expressed in single words: freedom, justice, honor, duty, mercy, hope.
Sir Winston Churchill
You Can Has A Custom Title!!
Join Date: Feb 2005
Posts: 8,829
Mentioned: 0 Post(s)
Tagged: 0 Thread(s)
Quoted: 0 Post(s)
in the imnmortal words of Steven Lynch...damn that's an ugly baby.
---
R.I.P fast 6
Two wheels or Four, I'm happy as long as the throttle is pinned.
W00T
hm.

would be a head turner if i saw one.

Not bad, could be a little more clean looking
---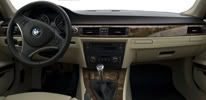 OMFG another one!?
Join Date: Aug 2004
Location: Miami FL
Posts: 14,724
Mentioned: 1 Post(s)
Tagged: 0 Thread(s)
Quoted: 1 Post(s)
It's great work, but a bit much I think. Might get worse mileage than a Ford GT.
---
BMW
Sig by zeaq

Currently Active Users Viewing This Thread: 1

(0 members and 1 guests)
Similar Threads
Thread
Thread Starter
Forum
Replies
Last Post
525 TDS automatic power problems

Tony777

5-Series (E12,E28, E34, E39, E60)

10

07-07-2009

01:49 AM

525 tds erratic idle/ power increase black smoke

gregyboy

5-Series (E12,E28, E34, E39, E60)

3

11-03-2008

04:38 PM

Widebody A3

Slvr e39

Picture Showroom

14

10-15-2005

04:17 PM

Brand New K&n Typhoon Intake For E46 M3

16psibrick

Aftermarket Parts

1

04-28-2005

04:58 PM

1990 525 loosing Power

dexterbee

5-Series (E12,E28, E34, E39, E60)

3

08-13-2004

03:30 PM
Posting Rules

You may not post new threads

You may not post replies

You may not post attachments

You may not edit your posts

---

HTML code is On

---