n00b
Join Date: Jul 2011
Posts: 1
Mentioned: 0 Post(s)
Tagged: 0 Thread(s)
Quoted: 0 Post(s)
(Thread Starter)
NEED HELP.. WIRE MELTDOWN...Audio not working
---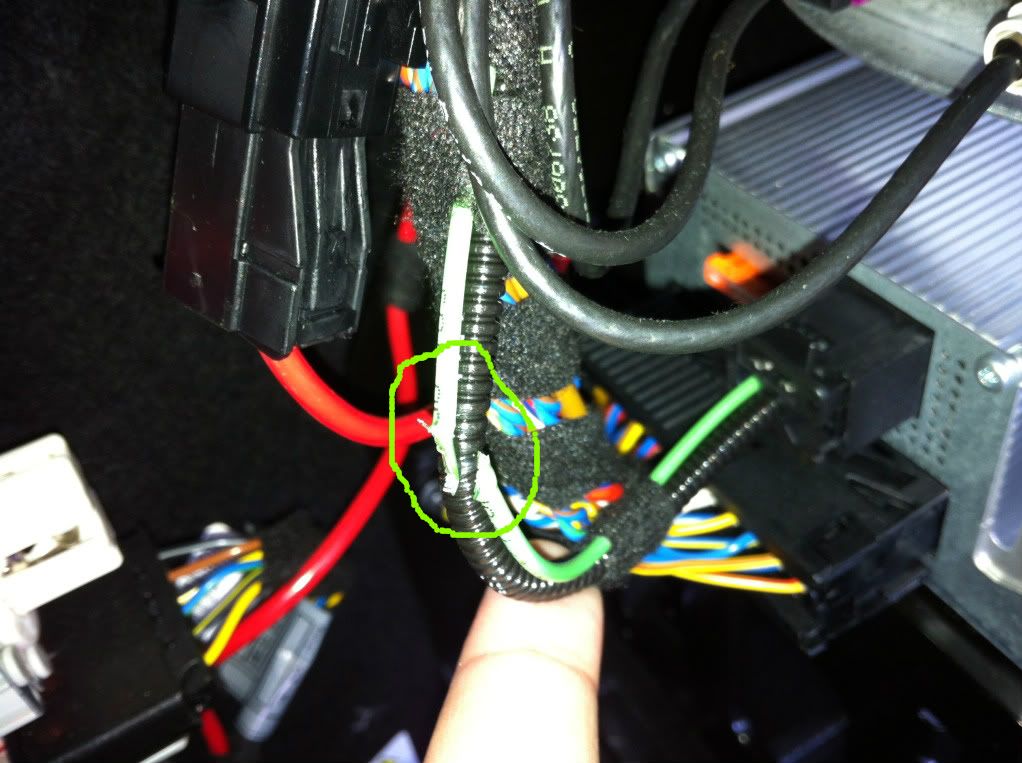 Dear Forum Members,
My BMW X5 E70 3.0i started giving me a problem with the Idrive audio system one day, where no audio is playing and the AM and FM part are all greyed out and don't work. The CD player shows up on the display but no audio comes. The beeping audio with the parking sensor is also missing. I already tried resetting the Idrive with the eject and volume buttons as I was getting the "SOS Malfunction" message and tried disconnecting the bluetooth, but nothing seems to work.
Then, I opened up the fuse boxes in the boot of the car and was looking there, when I noticed that there was a melted GREEN wire in the rear , on the drivers side , right next to the amplifier . It seems to be a fiberoptic cable as it had a red light coming out of its end. So, I am thinking that this could be the cause of all this trouble. I have attached a picture of the melted green wire.
Kindly let me know if I can replace the cable or if I need to replace the whole thing. Is it a DIY or does it need a dealer visit.Thanks
Captain... Savvy ?
Join Date: Apr 2011
Location: Barnsley UK
Posts: 2,194
Mentioned: 0 Post(s)
Tagged: 0 Thread(s)
Quoted: 1 Post(s)
Chase the burnt-out wires to their origins, have a look and replace with same-grade... But make sure you find the short-circuit first
---

Eso es todo!
Please press the "REP" button if you are happy with your response/answer...
Please JOIN, or just have a look... Its Totally FREE...
BMW Part Market
BMW Online Manuals (TIS)
New Member ?
Currently Active Users Viewing This Thread: 1

(0 members and 1 guests)
Posting Rules

You may not post new threads

You may not post replies

You may not post attachments

You may not edit your posts

---

HTML code is Off

---