n00b
Join Date: Mar 2009
Posts: 2
Mentioned: 0 Post(s)
Tagged: 0 Thread(s)
Quoted: 0 Post(s)
(Thread Starter)
Knocking on start up 2001 5 series v8 4.4 77k
---
Over the last few weeks my 5 series ahs developed a knock on start up, it does not always happen but it seems to be getting more frequent. It last just a few seconds and length of time it lasts for varies too. Once started there is not evidence of a knock. If the car is restarted immediately there is no knock. The car has covered 78k and has a good service history.

I had wondered if itís a hydraulic valve thatís losing pressure over a few hours, once the engine has been started the valve is brought up to pressure.

Any ideas what may be ?

If it is a hydraulic valve how easy is it to locate which one, and replace it ?
I am Teh Edumacator.
Valvetrain knocking? Sounds to me like it might take a couple of seconds for the valvetrain to get oil on startup. How often do you change your oil?
---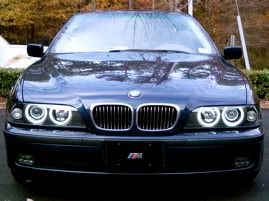 1999 E39 540i/6-VF Stage 1 S/C, Dinan exhaust, Dinan strut+shock braces, Dinan ltwt flywheel + clutch, Dinan Brembo BBK, Dinan monoball, H&R Springs, Koni Yellows, M5 sways, Dinan forged 18" wheels, &c.
1995 E38 740i. Highly modded. Faster than you.
Sold 2-28-07: 1997 E36 M3/4, 8-30-05 RIP 1997 528i
Lindsay fan club member.
n00b
Join Date: Mar 2009
Posts: 2
Mentioned: 0 Post(s)
Tagged: 0 Thread(s)
Quoted: 0 Post(s)
(Thread Starter)
Car was serviced last october, but i have only completed 2 to 3k since, the problem has only exsisted month or so after the service, and has increasingly got worse. May be it be down to the oil used (main agent) it is goes in to the serving garage on monday to be checked out, i should ask what oild was used.
n00b
Join Date: Feb 2009
Location: Scranton, Pa.
Posts: 35
Mentioned: 0 Post(s)
Tagged: 0 Thread(s)
Quoted: 0 Post(s)
Yes,
If it only had the BMW Recomended oil changes, is has NOT had it's oil changed enough!!! Have a Leak-down test performed to see what the pressure in each cylinder is.
W00T
oil might be the wrong weight. is it cold when you are starting it up?

Any smoke from exhaust? if so what color?

is it eating any oil? if so how much? look around the engine for any signs of oil seeping somewhere while you are in there, just to make sure.
---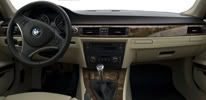 Currently Active Users Viewing This Thread: 1

(0 members and 1 guests)
Posting Rules

You may not post new threads

You may not post replies

You may not post attachments

You may not edit your posts

---

HTML code is Off

---