n00b
Join Date: Mar 2005
Posts: 9
Mentioned: 0 Post(s)
Tagged: 0 Thread(s)
Quoted: 0 Post(s)
(Thread Starter)
i'm thinking of getting a late model CLK and selling my 1998 528i?? can anyone tell me what are some basic problems that the CLK's have. My BMW the only major problem with it so far was the secondary air system pump which i haven't figured out jet. the check engine light is still on. i'm trying to find time to get to the problem and fix-it. i've been told that the problem won't effect the performance of the car so i've fix it yet. know since i'm thinking of changing to a CLK i have to find the problem and FIX IT. i already changed the pump but that only helped for about a week. so if anyone has any other ideas what else i could try to resolve my problem with the secondary air system please let me know

thanxx
I am Teh Edumacator.
All I know is that my buddies with late-model Mercs all complain about reliability issues, and nobody I know personally with an E39 has serious issues. Minor ones yes, but not big-time wallet-breaking ones like those Mercs.
---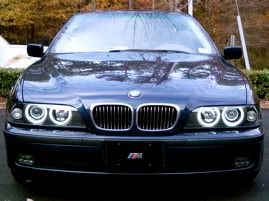 1999 E39 540i/6-VF Stage 1 S/C, Dinan exhaust, Dinan strut+shock braces, Dinan ltwt flywheel + clutch, Dinan Brembo BBK, Dinan monoball, H&R Springs, Koni Yellows, M5 sways, Dinan forged 18" wheels, &c.
1995 E38 740i. Highly modded. Faster than you.
Sold 2-28-07: 1997 E36 M3/4, 8-30-05 RIP 1997 528i
Lindsay fan club member.
5th Gear Member
Join Date: Sep 2003
Posts: 1,176
Mentioned: 0 Post(s)
Tagged: 0 Thread(s)
Quoted: 0 Post(s)
That Merc's got one sooffft ride
---
Currently Active Users Viewing This Thread: 1

(0 members and 1 guests)
Posting Rules

You may not post new threads

You may not post replies

You may not post attachments

You may not edit your posts

---

HTML code is Off

---