n00b
Join Date: Aug 2008
Posts: 4
Mentioned: 0 Post(s)
Tagged: 0 Thread(s)
Quoted: 0 Post(s)
(Thread Starter)
Another E60 ? . . .Which performance chip?
---
I'm new here (see my last post). 2 posts in as many days.

Yes, I did a search, but this forum supports many chassis with multiple engines per.

So, can any of you recommend or point my browser to a performance chip for my 2004 530i (E60)?

Thanks,

Steven
Moderator
Join Date: Apr 2004
Posts: 1,052
Mentioned: 0 Post(s)
Tagged: 0 Thread(s)
Quoted: 0 Post(s)
I am Teh Edumacator.
I agree with Dirty Tool. You should also know that there's not much power to be squeezed out of a car as complicated as the E60 just by changing the chip--you'll have to do physical mods to the car as well if you want a lot more power.
---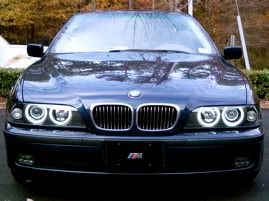 1999 E39 540i/6-VF Stage 1 S/C, Dinan exhaust, Dinan strut+shock braces, Dinan ltwt flywheel + clutch, Dinan Brembo BBK, Dinan monoball, H&R Springs, Koni Yellows, M5 sways, Dinan forged 18" wheels, &c.
1995 E38 740i. Highly modded. Faster than you.
Sold 2-28-07: 1997 E36 M3/4, 8-30-05 RIP 1997 528i
Lindsay fan club member.
Currently Active Users Viewing This Thread: 1

(0 members and 1 guests)
Posting Rules

You may not post new threads

You may not post replies

You may not post attachments

You may not edit your posts

---

HTML code is Off

---