n00b
Join Date: Jul 2007
Posts: 2
Mentioned: 0 Post(s)
Tagged: 0 Thread(s)
Quoted: 0 Post(s)
(Thread Starter)
Which Cam Sensor?
---
Hello, I just bought a 01 330ci two weeks ago. Anyways my CEL light came on. I checked with my scantool. Code P0365. Cam sensor B bank 1. After much investigation I learned this is a very common problem. So I call my local BMW dealer and they want 135 for the sensor. My problem is that from that error code I cannot tell which sensor it is(intake or exhaust). I told the parts guy it said sensor B bank 1 and he was like that doesn't help me at all. And I dont want to replace the wrong one, so could someone tell me which one is giving me the error code, or what I can do to verify its one or the other. I need to drive 300 miles and dont know if i should chance it. thanks.
2nd Gear Member
Join Date: Dec 2004
Location: Vancouver, Canada
Posts: 507
Mentioned: 0 Post(s)
Tagged: 0 Thread(s)
Quoted: 1 Post(s)
"B"is always exhaust(easier one to replace) and "A" is always intake side...
PO365 is exhaust sensor(B). PO400 or PO340 (A) would be an intake one as a generic code for BMW.
---
http://www.q8oils.it/
---
Last edited by zibby; 07-07-2007 at

07:03 PM

.
W00T
had the same problem in my "01" 300. It was the intake side for me.

go to a oil changers 3000 and have them read the code. Their reader will tell you which one to replace. I think theres a different code for each sensor.

Seeing how that code doesnt match my old one ima go with what zibby said..its the intake side. goodluck with the swap.
---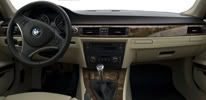 n00b
Join Date: Jul 2007
Posts: 2
Mentioned: 0 Post(s)
Tagged: 0 Thread(s)
Quoted: 0 Post(s)
(Thread Starter)
You would think the parts guy would know that. Thanks a bunch!
Currently Active Users Viewing This Thread: 1

(0 members and 1 guests)
Posting Rules

You may not post new threads

You may not post replies

You may not post attachments

You may not edit your posts

---

HTML code is Off

---