n00b
Join Date: Jun 2006
Posts: 34
Mentioned: 0 Post(s)
Tagged: 0 Thread(s)
Quoted: 0 Post(s)
(Thread Starter)
Whatr these? extra parts eh? *throws out*
---
hey tell me what this is will ya? im too lazy to look it up atm.
and this too
ty
Oh also, there is a big ole gaping hole on the other side of the throttle body on my OBDI intake manifold, what the hell goes there? I certainly don't have it...
Edit: ok, for some reason the images wont show up, great, I think this will work:
Facebook | Harrison Muse's Photos – bla
---
Last edited by shopkeep; 10-15-2007 at

11:51 PM

.
I am Teh Edumacator.
Aren't there any part numbers on them?
---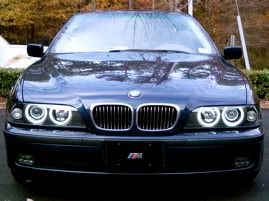 1999 E39 540i/6-VF Stage 1 S/C, Dinan exhaust, Dinan strut+shock braces, Dinan ltwt flywheel + clutch, Dinan Brembo BBK, Dinan monoball, H&R Springs, Koni Yellows, M5 sways, Dinan forged 18" wheels, &c.
1995 E38 740i. Highly modded. Faster than you.
Sold 2-28-07: 1997 E36 M3/4, 8-30-05 RIP 1997 528i
Lindsay fan club member.
5th Gear Member
First part, not sure, looks like a check valve but not sure where it would go on an E30 as it looks like an E36 part. Post the numbers printed on the side of it and I can try and look it up and tell you what it is and where it should go.

Second part is the check valve that goes in the hose between the intake and brake booster. It is broken and missing a piece and should be replaced.
Currently Active Users Viewing This Thread: 1

(0 members and 1 guests)
Posting Rules

You may not post new threads

You may not post replies

You may not post attachments

You may not edit your posts

---

HTML code is Off

---