They don't fit. It's odd you say the fronts don't fit because from what i've heard they are supposed to.

What size tires do you have up front?

Also, i say give up on it unless you want to pull the rear fenders. The rears are the wrong offset.

You need a +36 to +44 mm offset at each corner. Factory e46 M3 wheels are low 20s in the rear.

Sell the wheels and purchase some proper wheels. Find wheels you like and post them up here and we can let you know if they will fit.
__________________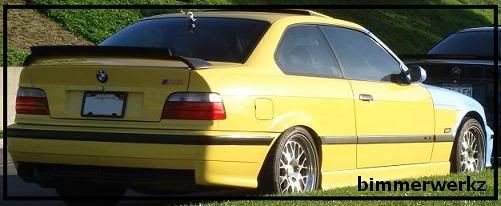 1995 BMW M3 Turbo - Dakar/Black