n00b
Join Date: Dec 2009
Posts: 2
Mentioned: 0 Post(s)
Tagged: 0 Thread(s)
Quoted: 0 Post(s)
(Thread Starter)
Administrator
rofl

MSRP for that car wasn't even that much when it was brand new, with zero miles and a warranty.
---

n00b
Join Date: Dec 2009
Posts: 2
Mentioned: 0 Post(s)
Tagged: 0 Thread(s)
Quoted: 0 Post(s)
(Thread Starter)
so what do u think i should ask for it?
W00T
seriously..you have a 2400 mile 10 year old car. crazy.

I would say 30-32? If you can find an enthusiast to buy it.
---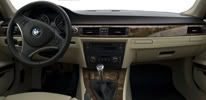 Administrator
You can only hope and wish that an enthusiast will give you that kind of money. It is not old enough to be a classic, and it is not a very unique car (many E36 M3's were built, particularly the North American version).

I have no idea how to accurately estimate this, but that car sold for under $40k brand new, 11 years ago. I think market value can't be much more than $20k. That doesn't mean that you can't get more for it (you have somehow managed to keep the mileage extremely low), but $50k is literally laughable. I say this because I literally laughed when i saw the original post.

Then again, I may be a jerk.

Good luck with the sale!

P.S. What kind of maintenance has been done on the car? It really is a special case.
---

Millions of them.
Join Date: Dec 2003
Location: USA
Posts: 14,878
Mentioned: 0 Post(s)
Tagged: 0 Thread(s)
Quoted: 1 Post(s)
I doubt anyone in the right mind is going to give you over 20.
---
4th Gear Member
Join Date: Jun 2008
Location: North Carolina
Posts: 918
Mentioned: 0 Post(s)
Tagged: 0 Thread(s)
Quoted: 0 Post(s)
20 is what you should expect at best, you might ask a little more and add in a OBO, but don't be surprised when the offers are at 20. Like has been said, very low miles so if you have the right paper work you could potentially get more than 20 for it from an enthusiast that has to have that car...but don't expect that to happen in a few weeks, it will take awhile for that sale to come through. It is a very beautiful car, good luck.
---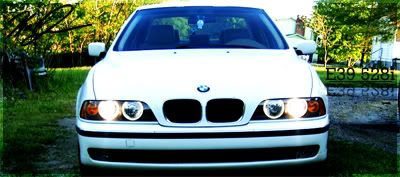 Currently Active Users Viewing This Thread: 1

(0 members and 1 guests)
Posting Rules

You may not post new threads

You may not post replies

You may not post attachments

You may not edit your posts

---

HTML code is Off

---