Neutral Member
Join Date: Oct 2003
Posts: 56
Mentioned: 0 Post(s)
Tagged: 0 Thread(s)
Quoted: 0 Post(s)
(Thread Starter)
when I let go the gas peddle the rpm will drop to 1 than it will go back up to the line that is between 1 and 2.

anyone know why it does that?
is something wrong with my engine?
got 94 325is
ex owner/admin
Quote:
Originally posted by bmw_m3power@Feb 28 2004, 03:15 PM
so you learn how drive a stick by yourself? man you are good, my dad live in NY and I live in MA, he couldn't teach me he told me is waste of time my friend won't teach me in their car so...
its easy to learn if someone will teach you.
find a buddy with a winter beater or shitty car and learn on that.
---
Threadkiller
Join Date: Jan 2004
Location: High Point, NC
Posts: 2,907
Mentioned: 0 Post(s)
Tagged: 0 Thread(s)
Quoted: 0 Post(s)
I'm DIEING to have a stick in my car. I leaned on a blue 1967 stingray with a bigblock, man that was fun. It also helps to know exactly what is going on when you drive a manual so brush up on how a manual transmission works if you dont know too much about it... Then you'l understand why grinding or riding the clutch is so bad.
Yah, learn on a beater, I dropped the clutch too fast a couple of times and killed the engine
You dont want to F' up a good car during the learning process.
Edit:
How automatic transmissions work
and
How manual transmissions work
---
You Can Has A Custom Title!!
I have an auto **hangs head in shame** only becuause my car was a hand-me-down by my parents. But the fact that i have a car prevents me from needing to complain.
Gotta live with what you get. my next car will be a stick for sure.


But, I DO know how to drive manual and i drive it all the time. Two fo my closest friends drive a s13 240SX adn an fd3s RX7-twin turbo.

Both have 5 inch tip xhaust, but i can't help it if it sounds great.
---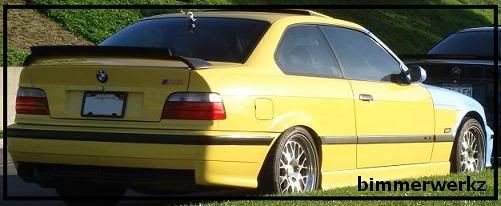 1995 BMW M3 Turbo - Dakar/Black
Defector
To go back and dutifully answer the original question, the reason the car does that is because its an auto. The drop is caused by the lack of throttle responce and the torque converter being disengaged.
---
<span style='color:gray'><span style='font-family:Courier'>1995 e36 3 Series RIP
1999 e46 3 Series BURN IN HELL
2000 MR-S Roadster= Current</span></span>
Super Moderator
Nothing wrong, the Motronic is working.......
---
BMW '96 M3
(SOLD
)
June 2005 Car Of The Month!
Quote:
Originally Posted by Torque
I was just dropped off here by aliens one day. They got bored with me.
Currently Active Users Viewing This Thread: 1

(0 members and 1 guests)
Similar Threads
Thread
Thread Starter
Forum
Replies
Last Post
325e Air Flow Meter

erubin

3-Series (E21, E30)

1

03-29-2005

12:57 PM

Air Flow Meter Test

TommyG

3-Series (E21, E30)

12

01-17-2005

05:05 PM

Help! Cracked My Dadgum Airflow Meter Tube

Eric S.

5-Series (E12,E28, E34, E39, E60)

4

10-25-2004

03:13 AM

Air flow meter difference?

M5power

5-Series (E12,E28, E34, E39, E60)

2

07-01-2004

04:04 PM

Help on Air flow meter

BmWNoobie

3-Series (E21, E30)

1

09-11-2003

05:04 PM
Posting Rules

You may not post new threads

You may not post replies

You may not post attachments

You may not edit your posts

---

HTML code is Off

---