1st Gear Member
Join Date: May 2006
Posts: 269
Mentioned: 0 Post(s)
Tagged: 0 Thread(s)
Quoted: 0 Post(s)
(Thread Starter)
my driver seats' rest inclination doesnt move
---
I can't adjust the seats to incline or decline, i can hear the sound when i use the switch, but the seats themselves do not move.
side note: the horizontal and vertical adjuster works fine, what part should i buy for the incline/decline?
here is an oem part listing of parts from my chair.
http://www.realoem.com/bmw/showparts...52&fg=10&hl=97
thanks again
1st Gear Member
Join Date: Jul 2005
Posts: 294
Mentioned: 0 Post(s)
Tagged: 0 Thread(s)
Quoted: 0 Post(s)
You need new gears...
---
You need new pinion gears for each seat's recline gearbox. Its a very common failure for the BMW seats, especially the E36. You are in luck though because now you can buy just the new plastic gear and replace it yourself. Whereas a year ago you would've had to luck out at a junkyard to get one that wasn't broken and swap it into yours. There's a guy up in Newport News, VA that's making them in his garage now.
Go here to order them:
http://www.odometergears.com/subpages/bmw.html
He's very helpful if you need advice on how to do it. Its a pretty easy fix and takes about an hour for each seat. You have to pull the seats out (4 bolts..) and work from the bottom. Pull the motor off, then take the cover off the gearbox. You have to kind of pry the pinion shaft out then pull the C-clip off the end of the shaft to slide the plastic gear off, then reassemble and grease the gearset. Put the cover and motor back on and that's about it. The gears are different for each side, so order the correct side. It takes a T-20 Torx bit to remove the gearbox cover screws.
Mike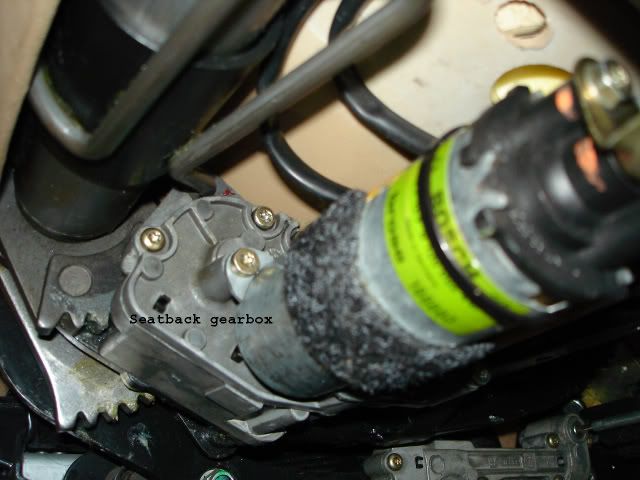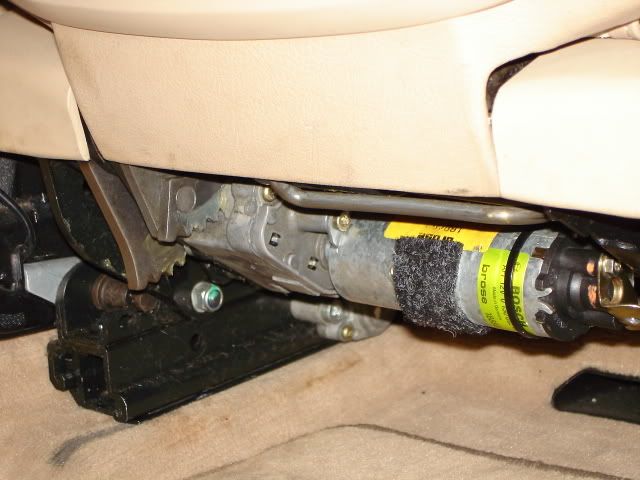 1st Gear Member
Join Date: May 2006
Posts: 269
Mentioned: 0 Post(s)
Tagged: 0 Thread(s)
Quoted: 0 Post(s)
(Thread Starter)
Currently Active Users Viewing This Thread: 1

(0 members and 1 guests)
Posting Rules

You may not post new threads

You may not post replies

You may not post attachments

You may not edit your posts

---

HTML code is Off

---