n00b
Join Date: Jul 2007
Posts: 8
Mentioned: 0 Post(s)
Tagged: 0 Thread(s)
Quoted: 0 Post(s)
(Thread Starter)
Making out your springs are black im guessing they are Factory !!!!!! But then I could be wrong. As you probably already know by now addding shocks simply wont lower your car unless you have an adjustable setup you are installing. Yes H&R is probably one of the best to install, I know that because I just used them recently myself or you can go with eibach but dont expect the 100% drop as it as shown before to some you dont get the complete drop.

My guess on your question would be to try and save up for some sort of Lowering Spring ,I wouldnt recommend anything else but there are probably others on here who know other ways if there are any.
---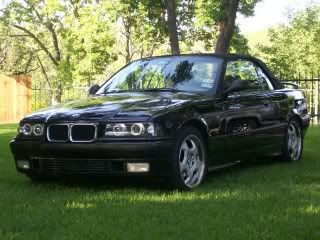 1995 325I Convertible
2002 Corvette Z06
1969 SS 396 Camaro
n00b
Join Date: Aug 2007
Posts: 3
Mentioned: 0 Post(s)
Tagged: 0 Thread(s)
Quoted: 0 Post(s)
Buget racer trick, cut your stock springs! Start by cuting one coil should yeild about 3/4 inch drop. because the rate goes up as you shorten the spring your ride will stifen
Best
Administrator
DO NOT CUT YOUR SPRINGS!

This is dangerous. The springs were designed to work as they were built --as a unit.
---

n00b
Join Date: Aug 2007
Posts: 3
Mentioned: 0 Post(s)
Tagged: 0 Thread(s)
Quoted: 0 Post(s)
BMW didn't design the car to use H&R or eibach or diferent mfg. parts it voids waranty. What do you think sport springs are shorter with stifer rates
Best
Administrator
I wasn't talking about the car's design, but the design of the springs themselves. The spring rate is not constant throughout the entire spring. The spring is designed so that there is a progression in spring rate along the length of the coil. Furthermore, cutting introduces the risk of bad fit. Moreover, the springs would have to be cut EXACTLY the same, or he would be driving with a sideways car. Springs are cheap. Just save up for a few months.
Also, if you put in lower springs and don't change the shocks, you will ruin your shocks. So whether you cut them (
) or put in lowering springs, you will need new shocks anyway.
---

Mr. Bacon
+1 on what drz said. Please dont cut your springs, its the stupidest thing to do. If you dont have the money wait until you get it or check for used one in the classified section.
n00b
Join Date: Sep 2007
Posts: 10
Mentioned: 0 Post(s)
Tagged: 0 Thread(s)
Quoted: 0 Post(s)
If you dont want to spend a fortune on springs then you might find some places that will heat shrink your springs and remould them..I don't think its legal so they probably won't admit that they do it but it might be worth ringing around and asking if they will "reset your current springs?"
W00T
yea bro. save up the money. In the long run it will be the best investment.
---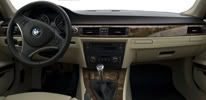 Currently Active Users Viewing This Thread: 1

(0 members and 1 guests)
Posting Rules

You may not post new threads

You may not post replies

You may not post attachments

You may not edit your posts

---

HTML code is Off

---