1st Gear Member
Join Date: May 2006
Posts: 269
Mentioned: 0 Post(s)
Tagged: 0 Thread(s)
Quoted: 0 Post(s)
(Thread Starter)
good way to take off plastic rivets without damaging ur bumper?
---
yea im just wondering, bc it is a pain, and they are stuck onto my newly painted bumper that i need to reassemble, thanks in advance.
For Teh Walrus?
Only way that I have been able to make it work is to get a small screwdriver and push it through the middle of the rivet. That should knock through the center pin and make it easy to pull out. Sometimes they don't cooperate though.
---
"I would not know what the spirit of a philosopher might wish more to be than a good dancer."
- Friedrich Nietzsche
1980 635csi Euro . . . Current
1985 535i . . . Soon to be parted out
2001 Subaru Forester . . . DD
I am Teh Edumacator.
I agree with WALSRU. I just used pliers and escaped very lucky.
---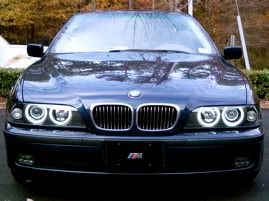 1999 E39 540i/6-VF Stage 1 S/C, Dinan exhaust, Dinan strut+shock braces, Dinan ltwt flywheel + clutch, Dinan Brembo BBK, Dinan monoball, H&R Springs, Koni Yellows, M5 sways, Dinan forged 18" wheels, &c.
1995 E38 740i. Highly modded. Faster than you.
Sold 2-28-07: 1997 E36 M3/4, 8-30-05 RIP 1997 528i
Lindsay fan club member.
1st Gear Member
Join Date: May 2006
Posts: 269
Mentioned: 0 Post(s)
Tagged: 0 Thread(s)
Quoted: 0 Post(s)
(Thread Starter)
i forgot to mention these are the longer kinds, there are no pins
Currently Active Users Viewing This Thread: 1

(0 members and 1 guests)
Posting Rules

You may not post new threads

You may not post replies

You may not post attachments

You may not edit your posts

---

HTML code is Off

---