I let my mom borrow my car for the weekend, and when I got it back, the door doesn't shut. I took a look at the problem, and tried fixing it.
I realized that the problem is coming directly from this spot here.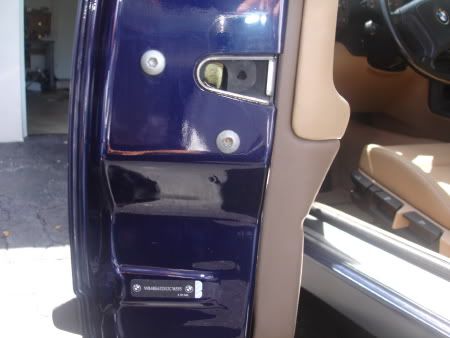 Is there any way to fix this with out taking apart the whole lock, or am I going to have to get my screwdriver ready.
Thanks,
Carlos