n00b
Join Date: Oct 2003
Posts: 12
Mentioned: 0 Post(s)
Tagged: 0 Thread(s)
Quoted: 0 Post(s)
(Thread Starter)
I have an 89 325i and for some reason a few lights dont work. The cluster panel lights (I had to attach a gay looking light so I could see my speed etc), the interior lights dont work when you open the door, none of the lights come on the uh middle panel? the thing with the cd player and air controls.

first of all. ive replaced ALL of my fuses regardless if they were burnt or not (some of them were the original from the 80s...). I have resoldered the insides of the cluster panel on my own for other reasons (speedo not working). I know what im doing when I solder so I really doubt thats the issue. Any ideas of how to fix it?
2nd Gear Member
Did u change the little light bulbs
Moderator
Join Date: Apr 2003
Location: Florida
Posts: 1,637
Mentioned: 0 Post(s)
Tagged: 0 Thread(s)
Quoted: 0 Post(s)
i just had this problem. Check the light board that is inside the OBC. Its a pain in the ass to get to but thats probly the problem.

Edit. If this board is blown it will only effect the Tachometer, engine temp, defrost, hazard lights, and OBC backlighting. Not spedometer and fuel gague
---
<span style='font-family:Geneva'><span style='font-size:14pt;line-height:100%'><span style='color:red'>Fox</span></span> <span style='color:gray'>the Pirate</span>
Diplomacy is saying &quot;nice doggy&quot; until you find a rock.</span>

I live my life one quarter mile at a time, and for those 23 or more seconds I'm free.
5th Gear Member
Join Date: May 2004
Location: NC
Posts: 1,118
Mentioned: 0 Post(s)
Tagged: 0 Thread(s)
Quoted: 0 Post(s)
It could be your dimmer light switch. Check it out first. With out it working, no dash lights will work.
Good luck
n00b
Join Date: Oct 2003
Posts: 12
Mentioned: 0 Post(s)
Tagged: 0 Thread(s)
Quoted: 0 Post(s)
(Thread Starter)
Ill try the OBC thing when it stops raining. I already tried the dimmer switch and somewhat broke it :-p but its def not the dimmer.
n00b
Join Date: Jun 2004
Location: Tempe, Arizona USA
Posts: 32
Mentioned: 0 Post(s)
Tagged: 0 Thread(s)
Quoted: 0 Post(s)
By chance, have you replaced your factory stereo with an aftermarket head unit? I have run into interior light problems with the fader switch disconnected... reconnected the two wires required for the thing to light up, and now all my lights work again (except, of course, those that are truly burned out)
---
g00ch

'88 325i cabrio
<a href='http://www.sicracing.com' target='_blank'><img src='http://members.cox.net/aaron.gochee/images/mycar/p4050007small.jpg' border='0' alt='user posted image' /></a>
W00T
could it be a blow Relay...my dads car blew oe and the interior lights didnt work..he changed it and it works fine now. We thought it was the fuses...but i guess it turned out to be the relays
---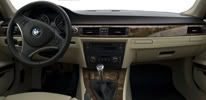 Currently Active Users Viewing This Thread: 1

(0 members and 1 guests)
Posting Rules

You may not post new threads

You may not post replies

You may not post attachments

You may not edit your posts

---

HTML code is Off

---