n00b
Join Date: Apr 2011
Posts: 4
Mentioned: 0 Post(s)
Tagged: 0 Thread(s)
Quoted: 0 Post(s)
(Thread Starter)
Photoshoots? Anyone? :)
---
Hey, I'm offering free photoshoots for any bmw owners. Yes FREE photoshoot, I do not compensate you and nor do you.
PHOTOSHOOTS AVAILABLE ONLY TO PEOPLE AROUND : Philly, NY, NJ.
My job:
- Take amazing photos.
- Feature it on our site.
- Get your car known.
- Put a smile on your face when you see the photos of your car.
- I CANNOT guarantee that your car will be featured on MotorMavens.com, BUT... I will post them up on my Flickr photography site with their SUPER enhanced photo quality upload and you'll be known to Car Enthusiasts all around the world. (Flickr is a website where photographers from around the world feature their work of art onto the website.)
Your job:
- EMAIL ME:
~ Car Brand*
~ Model Name*
~ Year*
~ Specifications***
~ Contact Information*
~ PRE-Upgrades (Meaning, please tell me if you have/want to wait for add-on's to your car so I can schedule a LATER photoshoot.)[***IF SO, PLEASE KEEP ME UPDATED***]
Rules:
- Please cooperate & clean your car! You want your car to be shining through my lens!
- No "women". This photoshoot is STRICTLY the car & owner. Unless if your wife/girlfriend has to come then I'll allow that.
- If there is any delays due to technical, family, personal issues, please let me know 1-2 hours prior before I take off to the location.
- Have fun & be safe.
IMPORTANT:
- Shooting locations will be decided by YOU and/or by me. I am going to explain to you EXACTLY what I mean.
I live in Central New Jersey... Say you live in Manhattan... I am willing to shoot in New York, 30mins-1 1/2hr AWAY from where you live. Or if you leave it up to me, of course I'll be nice & will be willing to travel to the location where you are 30mins-1 1/2hr away from where you live OR where I live. IT ALL DEPENDS ON WHERE YOU ARE FROM.
- Please bring any cleaning equipment (towels, rags, armorall, wax, etc) that you NEED to clean the car just in case if it has bugs or crap on it.
- Please get a good night's sleep, breakfast & bring lunch for yourself just in case you get hungry because the photoshoot might take long. (Once shooting has started, 2-6 hours duration)
- We will be driving around from 3-5 locations shooting, I doubt that you will be driving for the WHOLE ENTIRE TIME. At one point during the shoot, you'll be able to stop and rest, eat, whatever while I'm shooting your car.
- Also, if I am allowed by you, I can hitch a ride with you ONLY to the locations of where we are shooting & a drive back to my car or train station because I might occasionally take a train as my mode of transport. (I will bring clean sandals or slippers to sit in your car if your don't want my shoes on your carpet/plates)
Location:
- Please let me know if you would like to shoot in a certain area of where we are shooting, because I'm willing to shoot in that area of your interest.
Extra:
- I am trying to find a VIDEOGRAPHER who can help shoot a video while I'm taking photos. Skill level: ANY. (Refer one to me if you can!)
- Camera gear: any, I do suggest in renting a Nikon D90, D300s or a Canon 7D IF you have the money to rent one, otherwise, we can still work together with WHAT YOU HAVE ALREADY.
- I will try my best to help the videographer find their equipment to shoot, teach and hopefully if all goes well, you'll do amazing and we might be able to create a media group for East Coast car events.
Thank you!
All you need to do is Email me @
Lamb.Paat@yahoo.com
5th Gear Member
Join Date: May 2008
Location: Germany
Posts: 1,940
Mentioned: 0 Post(s)
Tagged: 0 Thread(s)
Quoted: 0 Post(s)
that is a great offer... too bad I live in Germany.

so if you ever come to Europe you can totally hit me up... and I'd love to help with a video shoot as well. I have several e30s and actually know the fella here who drives the V10 M3 e30 via my local forum.
---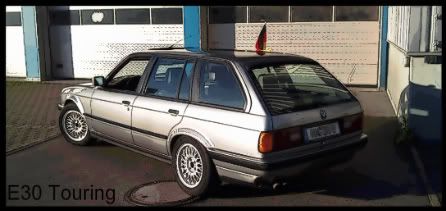 Captain... Savvy ?
Join Date: Apr 2011
Location: Barnsley UK
Posts: 2,194
Mentioned: 0 Post(s)
Tagged: 0 Thread(s)
Quoted: 1 Post(s)
There is NO WAY that I will wear a bikini, not at my age Hahahaha
n00b
Join Date: Apr 2011
Posts: 4
Mentioned: 0 Post(s)
Tagged: 0 Thread(s)
Quoted: 0 Post(s)
(Thread Starter)
5th Gear Member
Join Date: May 2008
Location: Germany
Posts: 1,940
Mentioned: 0 Post(s)
Tagged: 0 Thread(s)
Quoted: 0 Post(s)
I'll have a Nikon D3100 ready, as well as several tri/monopods
---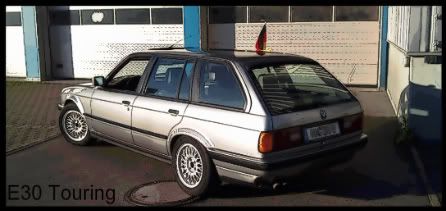 Currently Active Users Viewing This Thread: 1

(0 members and 1 guests)
Posting Rules

You may not post new threads

You may not post replies

You may not post attachments

You may not edit your posts

---

HTML code is Off

---