n00b
Join Date: Jan 2006
Location: vic,australia
Posts: 1
Mentioned: 0 Post(s)
Tagged: 0 Thread(s)
Quoted: 0 Post(s)
(Thread Starter)
new around these parts
---
hay people some of you might reconize me from other forums but meh. i drive a 82 e21 323i i have decided i will do a 3.5L m30 swap and i have the bbs front(as you can see but thats at the shop getting prepped and sprayed) before i do all that i need to finish doing my ground up restro on my 78' e23 728(turbo m30 3.5L awaits
)
here are some pickies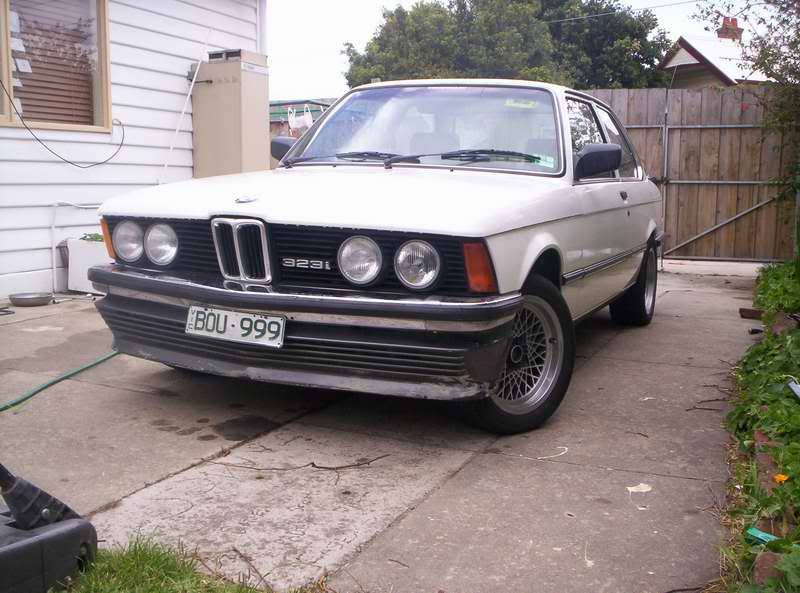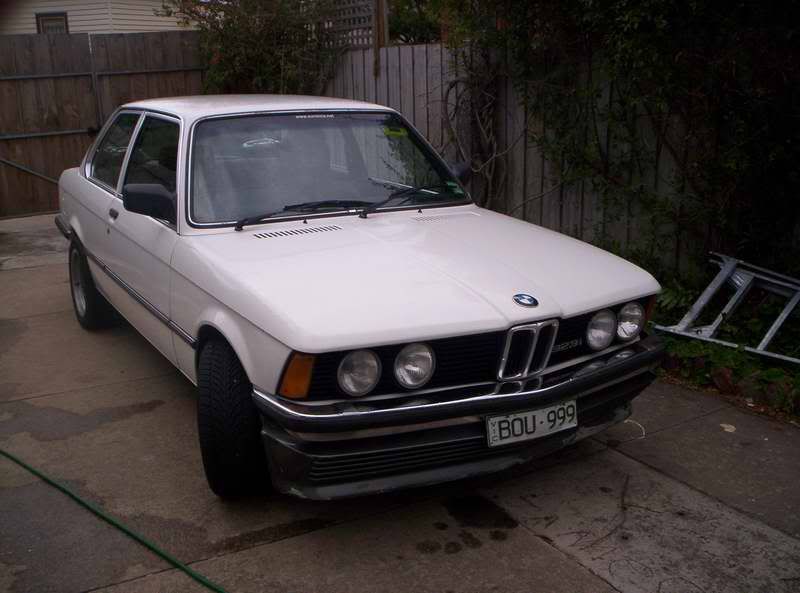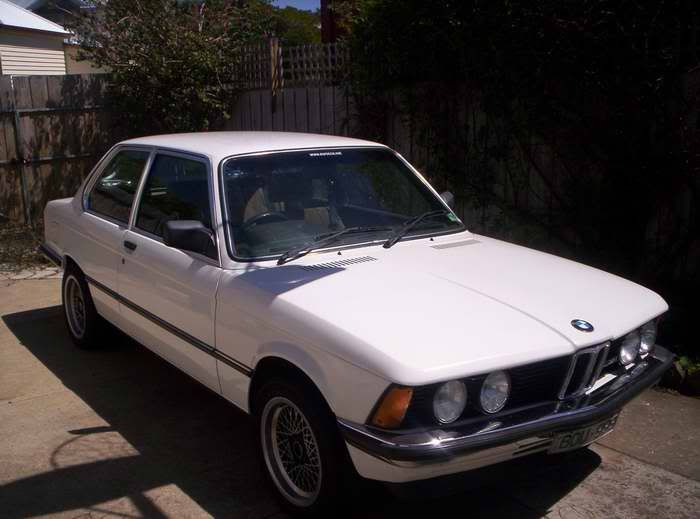 ---
82' e21 323i(bling bump beast) & 1978 e23 728(super slapper work in progress)
Neutral Member
Join Date: Dec 2004
Posts: 50
Mentioned: 0 Post(s)
Tagged: 0 Thread(s)
Quoted: 0 Post(s)
Great little ride! My understanding is that the 323i had the 2.7 six with an actual distrubuter instead of the Motronic computer?? If you want an increase in performance, would'nt at pepped-up 2.5 be a good choice? I have concerns about the heavier 3.5 compromising the little guys cornering geometry.
Just a thought....Good luck, what ever you do keep us posted!
---
Teh Peetsa Gai
Join Date: Apr 2004
Location: Havelock, NC
Posts: 3,478
Mentioned: 0 Post(s)
Tagged: 0 Thread(s)
Quoted: 0 Post(s)
There are 3 common positions for the M30 in the E30, I'm sure it's about the same for the E21. If it's in the farthest back position, I don't think that it affects the weight distribution/balance very much. Obviously it will be heavier, but the position may mitigate some of the weight issue.
Like I said, this has been pretty well documented for E30's, I'm sure that E21's can't be very far off.
---
'86 325es (TURTL3): PJ peetsa hawler
'87 535is (BADWATER): almost done... really.
'86 325e (GRN HLL): DD/show/rocket
'04 x3 3.0i: Wife's Bimmer (manual, woot!)
My BMW Blog
Currently Active Users Viewing This Thread: 1

(0 members and 1 guests)
Posting Rules

You may not post new threads

You may not post replies

You may not post attachments

You may not edit your posts

---

HTML code is Off

---