Moderator
Join Date: Apr 2003
Location: Florida
Posts: 1,637
Mentioned: 0 Post(s)
Tagged: 0 Thread(s)
Quoted: 0 Post(s)
(Thread Starter)
...
---
<span style='font-family:Geneva'><span style='font-size:14pt;line-height:100%'><span style='color:red'>Fox</span></span> <span style='color:gray'>the Pirate</span>
Diplomacy is saying &quot;nice doggy&quot; until you find a rock.</span>

I live my life one quarter mile at a time, and for those 23 or more seconds I'm free.
n00b
Join Date: Dec 2003
Posts: 16
Mentioned: 0 Post(s)
Tagged: 0 Thread(s)
Quoted: 0 Post(s)
1st Gear Member
Join Date: Oct 2003
Location: Kansas City, MO USA
Posts: 200
Mentioned: 0 Post(s)
Tagged: 0 Thread(s)
Quoted: 0 Post(s)
Or you could throw that big flywheel guibo in the trash.
Short Shifter
I use the UUC and the roller bearings and it is smooth.
I have the length of the shifter set to the lowest possible.
It is as very good but if I did want even smoother I could use a weighted shift knob, see the UUC site.
This is a BAS.
It will remove all play.
But if budget limited: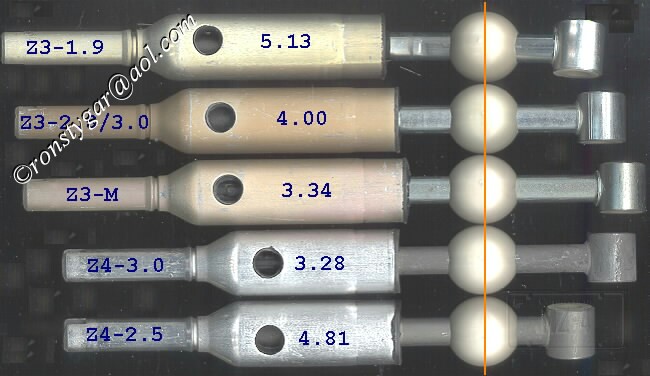 The distance above the pivot point if short will make the throw shorter.
Just like a teeter-totter on the kid's playground.
Also if the shifter is longer below the pivot point it moves farther for the same distance movement above.
So both will change the shifting.
You should not require a new rod from the shifter to the transmission unless you have the Guibo mounted balance, then clearance can require a change or rod modification.
You can reuse your plastic bushing also but you will need to cut it on one side plus the washer and thread the spring off. I would also recommend a lot of white lithium grease to provide long term health.
I would recommend the z3-2.8/3.0 as the best of both worlds.
Shorter on the top, 4 inches to the pivot point, and somewhat longer on the bottom.
These will mount in the e24 both the sheet metal, early up to 87, and the extruded aluminum shifting plates, after 87.
This is a DIY project for most e24 owners.
The Z3 has a slight bend and is more ergonomically correct. It puts the knob a little aft of the others.
Distance from the pivot to the lower rod bearing point is the major change in shortening the shift distance. Remember any change in length is increasing the needed force.
Here are the P/N for the later extruded shifter
(1) 25-11-1-221-977 (E36 M3 shift lever) - $35.40
"(1) 25-11-1-220-832 (bushing) - $9.20"
(3) 25-11-1-220-439 (yellow spacer) - $0.41 each
(1) 25-11-1-220-379 (clip, i think) - $0.56
(1) 25-11-7-501-309 (front joint assembly) - $18.32
(2) 25-11-1-221-243 (O-ring) - $1.00 each
(1) 07-11-9-932-863 (lock washer) - $0.06
"(1) 25-11-1-220-912 (front console bushing, i think) - $9.68 "
(1) 25-11-1-469-397 (shift lever plastic cup) - $5.96
(1) 25-11-1-220-837 (reverse light wire retaining clip) - $0.30
"(1) 25-11-1-220-707 (rear shift console support) - $14.80"
(1) 07-12-9-946-400 (hex nut) - $0.20
(1) 25-11-1-203-682 (bushing of some sort, possibly felt tab) - $1.20
(1) 25-11-1-434-194 (washer) - $0.40
Total Cost: $99.31
"" are those not required for earlier sheet metal shifters. Before 6/1987.
For sheet metal shifters here are the additions:
(1) 23-41-1-466-110 (Upper sheet metal plastic bushing) requires cutting to install.
(1) 25-11-1-207-744 (Lower plastic bushing) big wear point.
(1) 25-11-1-204-422 (Aft shifter rubber mount)
(1) 25-11-1-220-581 (Rubber dust cover) gets torn every time, needed?
Later,
---
<img src="
To view links or images in signatures your post count must be 10 or greater. You currently have 0 posts.

Currently Active Users Viewing This Thread: 1

(0 members and 1 guests)
Posting Rules

You may not post new threads

You may not post replies

You may not post attachments

You may not edit your posts

---

HTML code is Off

---